In this April Fools Edition, we've collected some stories the rest of the media somehow missed.
Napolitano Fires Senior Staff: Smith & Bersin OUT; Sheen & Buchanan IN
Call it mid-term shuffle, or just a desire to shake things up, but DHS Secretary Janet Napolitano stunned all of Washington this morning when she announced the termination of senior advisor Sean Smith, Assistant Secretary for Public Affairs and Alan Bersin, Commissioner of Customs and Border Protection. In their place, Hollywood bad-boy Charlie Sheen will report to DHS' Nebraska Avenue HQ to lead the Department's Public Affairs operations while former Presidential candidate, Presidential Advisor and conservative pundit Pat Buchanan will report to CBP's Headquarters at the Ronald Reagan Building.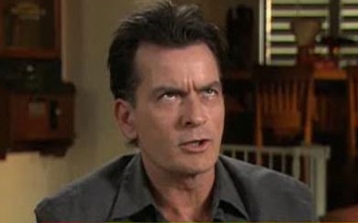 In announcing her stunning decision, Napolitano explained that "things have gotten a little stale and new blood and vigor were needed." When questioned by CNN's Jeanne Meserve whether that blood would be Sheen's self-professed "tiger blood," Napolitano did not hesitate in answering.
"Absolutely. A man with Charlie's strength and stamina are just what this Department needs in its public outreach efforts."
Napolitano further added that with Sheen on her senior staff, the Department would be "expanding its 'See Something, Say Something' campaign to bring in the warlock population, which we had forgotten about when we put out our initial outreach effort to the NFL, NCAA and the Professional Bowlers Tour."
With Sheen as the lead spokesperson for the Department and his ability to "speak truth in so many mediums," the DHS Secretary thought that "more Americans will have their eyes opened wide to what's going on around them."
A clearly exhilarated, glassy eyed, chain-smoking Sheen joined the Secretary at the announcement along with his "goddesses." Sheen's ability to lead the Department's Public Affairs apparatus were immediately questioned by Fox News' Catherine Herridge, who asked him point blank what he thought he could bring to the position that Smith and his predecessors could not.
"Sweetie, if that's the toughest question you can ask me, this is going to be easier than a night with one of Heidi Fleiss' hookers. What do I bring? Come on…Haven't you been listening for the past few weeks? It's called 'Duh, Winning!'"
Napolitano interrupted Sheen before he could further elaborate, saying, "The fact this man set the Guinness World Record for generating the most Twitter followers in eight hours told me I had to have this man before anyone else could get him. That's the kind of attention this Department needs more of."
Sheen's appointment, which does not require Senate confirmation, is immediate.
Noting the swiftness of the change Napolitano was making to her senior staff, several reporters observed members of Sheen's Hollywood entourage, including his "goddesses," moving poker tables, ashtrays, multiple defibrillators and stripper poles into the Public Affairs offices at the conclusion of the morning press conference.
Also joining Napolitano and Sheen was the new double-secret probation, recess-appointed Commissioner for CBP Pat Buchanan. When asked why the Obama Administration would appoint someone it had absolutely nothing in common with, a defensive Napolitano explained:
"Since the Administration has been fleshing out its border policy, we did a Google search and saw Pat had some really good ideas that we think will protect America and create new jobs."
Buchanan's border strategy was first revealed in his ill-fated and obstructionist 1992 campaign against then-President George H. W. Bush. That plan called for digging a 10,000-mile long, 60-foot deep trench along the southwest border, mined with explosives, anaconda snakes, razor wire and jumbo speakers blaring Milli Vanilli's Greatest Hits into Mexico to ward off approaching illegal aliens. Buchanan expressed confidence that after nearly 20 years, his plan would still work.
"My border strategy will employ at least 7,000 people to dig the trench and fill it with all the critters to keep people away!"
When asked how the deadly trench would be paid for, Napolitano explained DHS would be using reprogrammed funds from the much-maligned SBI program, left over Stimulus Act funding, and her NCAA bracket selection winnings to make the Buchanan border trench a reality.
"I'm so glad I bet on Butler and VCU," said Napolitano.
As the press conference was wrapping up, CQ's Rob Margetta shouted to Buchanan, the former CNN Crossfire host and McLaughlin Group panelist, what he thought about working with Charlie Sheen. Grabbing the microphone, he replied, "I put up with John McLaughlin screaming "WRONG!" at me for years on issues no one had ever heard of. I think I can handle a 'winning' warlock and a couple of porn stars."
——————————————————————————————————————–

Crayola Protests Napolitano to Reinstate Color-Coded Threat Advisory System
Crayola Crayon corporate executives announced this morning a company-wide protest against DHS Sec. Janet Napolitano's decision to end the much-maligned color-coded threat advisory system. At a press conference this morning, Crayola President & CEO Mike Perry told assembled reporters, "It is time for the color-loving people of America to fight back."
"For too long we have allowed late-night comedians, politicians and the color-blind amongst us to tell us what we should and should not see. No more. Crayola will lead the fight to make sure Americans know their primary colors and what they mean."
Pointing to a recent survey conducted by the National Science Foundation and Garanimals Childrens Clothing line, 97 percent of children under the age of 18 months do not know that red signifies a severe risk of a terrorist attack. In fact, children two years old or younger most often associated the color red with apples, a statistic, Perry lamented, al Qaeda would undoubtedly exploit.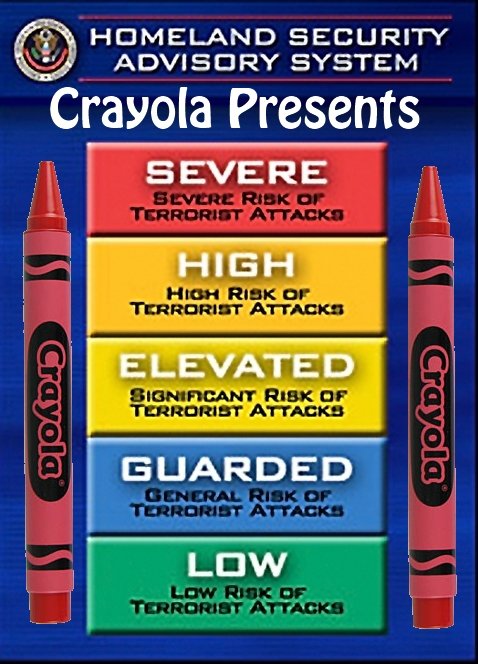 Joining him at the press conference were twenty-seven Easton Elementary students in Miss Rogers 3rd grade class. Holding coloring books provided by FEMA entitled, "The Amazing World of Disasters & You." In addressing the assembled press pool, Miss Rogers explained why there was such venom towards the former Arizona Governor and current DHS Secretary.
"Since the beginning of her tenure at DHS, Janet Napolitano has railed against color. We can no longer stand by and take this sitting down."
In seeking a federal injunction to prevent DHS' removal of the soon-to-be-antiquated color-threat advisory system with its newly proposed word system called, "Ignore, Run, Hide and Panic," Crayola's Perry explained keeping the color system would contribute to America's competitiveness in a globalized economy.
"People who know their colors are more pleasant to be around and spend more money. Besides, if the world were run by wordsmiths, it would be a really boring place. With a brightly drawn picture of approaching doom and aftermath, people know exactly what you're talking about. No word threat system can do that."
Perry explained a nation-wide petition drive had been started and encouraged concerned citizens to bring their favorite crayon to sign it to save the color-coded threat system.
Sources close to the DHS Secretary explained that she was dismayed at the mischaracterization of her affection for color. DHS Public Affairs chief Sean Smith cited the recent purchase of orange foil wallpaper for the executive bathrooms at the Department's Nebraska Avenue HQ as proof that, "The Secretary knows what it means to live in bright colorful world."
——————————————————————————————————————–

WikiLeaks Reveals King's Lenten Surprise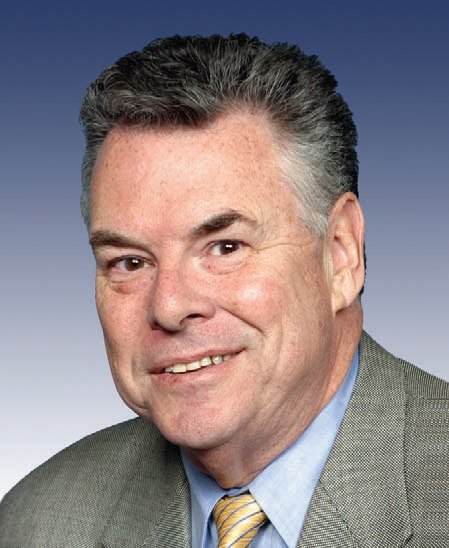 It is not unusual for Christians celebrating Lent to give up something meaningful to them but e-mails and voicemails recently obtained by WikiLeaks reveal a bombshell of a sacrifice by House Homeland Security Committee Chairman Rep. Peter King (R-NY). For the 2011 Lenten season, the tough as nails Irishman from Long Island has given up all of New York's homeland security grant dollars.
In an e-mail obtained by WikiLeaks and shared exclusively with Security Debrief, Rep. King wrote to Father John Murphy of our Lady of Perpetually Irish Names, stating, "It's time to show the world how much my faith means to me. Giving up all of New York's homeland security money will tell everyone how strong my soul really is. Besides, it's time Wyoming got some deserved attention."
King's breathtaking sacrifice was a complete shock to the entire New York State delegation. In a state suffering under monumental budget issues, King's Lenten sacrifice will have tremendous repercussions for the Empire State.
In a hastily arranged news conference, a clearly shocked and annoyed Gov. Andrew Cuomo addressed reporters outside the State Capitol. "While I'm happy for the Congressman's soul, couldn't he just have gone to Confession for 40 straight days rather than give away all the money? I mean what the hell? This was the mother-load!"
While New Yorkers expressed dismay that a mountain of cash would not be coming their way, Wyoming Governor Matt Mead gleefully announced his state would be building the Richard B. Cheney Undisclosed Location Vice Presidential Library and Hunter Safety Center.
Calling it a "real Easter miracle," Mead explained that all of the state's plans to surround Montana with electrified razor and barbed wire would go forward as quickly as possible. Added a clearly elated Gov. Mead, "The only thing holding us back now is if we run out of barbed wire."
For his part, the esteemed Chairman of the House Homeland Security Committee was keeping a low profile. Reporters staking out his Long Island home saw a Catholic priest enter the home carrying what appeared to be plane tickets to Cheyenne.
——————————————————————————————————————–

TSO Files Sexual Harassment Suit Against Passenger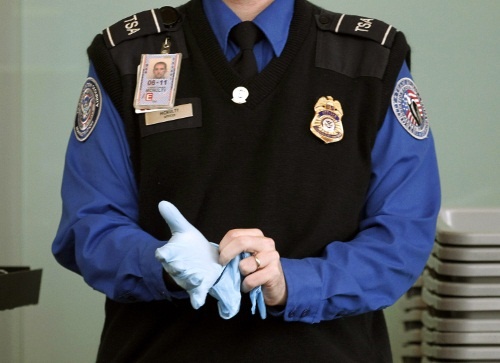 A Transportation Security Officer (TSO) recently filed a sexual harassment suit against an airline passenger after an incident at New York's JFK International Airport. On February 14, Samuel Goodhands was conducting pat-downs at the security checkpoint for international departures. Per TSA procedure, fliers who either declined to pass through the full-body scanners or required a more invasive search received the controversial and much-debated full body pat down.
In this case, the defendant, Dick Hurtz, required a pat down.
"He came sauntering up with this strange smirk on his lips," said Goodhands. "I asked if he had anything in his pockets. He said he had a pencil in his pocket. So I just followed procedure…oh God…it wasn't a pencil!"
After the incident, Hurtz was allowed to continue on to his flight, but Goodhands was too traumatized to finish his shift. Witnesses report a frantic TSO sprinting through the airport, crying and screaming: "Go to your happy place, Sammy! Go to your happy place!"
Reached for comment, Hurtz said: "I'm known around town for my 'lethal weapon.' I just thought TSA would want to inspect it before letting me on the plane with all those flight attendants."
His attorney, Lou Smorals, said the suit was frivolous and that his client had done no wrong.
"If every TSO got their knickers in a twist every time they got a handful of more than they bargained for, we'd never hear the end of it. Besides, it's not like it was Mr. Hurtz's idea to start feeling around down there."
Goodhands is also suing the federal government, claiming TSA's pat-down procedures put him at undue risk for psychological trauma.
——————————————————————————————————————–

Bipartisan Anti-DHS Oversight Caucus: 'Don't Blame Me!'
Rep. Micreaux Manager (CA-00) today announced the formation of the Congressional Bipartisan Anti-DHS Oversight Caucus. The anti-oversight caucus is the first of its kind.
Manager, who is in his first term, was initially disappointed at not being selected to serve on one of the 88 committees and subcommittees that have jurisdictional pull over the Department of Homeland Security. However, after seeing how dysfunctional the Department appears to be, Manager said he was glad that opponents could not blame him for DHS's problems.
"I was in the House gym last week and mentioned this to a colleague who said she felt the same way. That was when I thought there might be a few others who shared our belief," Manager said.
A "Dear Colleague" letter to the other five Members of Congress who had no DHS oversight responsibilities resulted in an enthusiastic response and the suggestion that a caucus be formed, Manager claimed.
The mission of the caucus, according to an internal memo obtained by Security Debrief, is to promote a "You can't blame me, I had nothing to do with DHS" viewpoint.
"I may be new to Congress but I am smart enough to know that when things go badly, as they always seem to do at DHS, there needs to be someone to blame. Our caucus is being pro-active and saying that no matter what happens, the voters can't blame us," Manager exhorted.
Rumors circulated on Capitol Hill late last night about other "anti-oversight" caucuses that were being discussed after a website, www.you-can't-blame-us.com, showed up as a re-tweet on House Minority Leader Nancy Pelosi's Twitter feed.
——————————————————————————————————————–

Amber Alert Canceled after Under Secretary O'Toole Spotted in Public
Earlier this week, DHS officials asked local law enforcement agencies to cancel the Amber Alert put in place over the weekend after they became concerned Science and Technology Under Secretary Dr. Tara O'Toole had not been seen in the past several weeks. Dr. O'Toole was spotted by DHS security officers on Wednesday morning as she walked into the Renaissance Hotel and Conference Center in downtown Washington DC, where an S&T University Summit was being held.
"We were as surprised as anyone when she walked in the door," said an S&T employee, who spoke on the condition of anonymity.
O'Toole, who was a world-renowned expert on bio-terrorism before joining S&T, has grown increasingly hesitant to appear in public, according to multiple S&T sources. It is unknown whether her lack of a public presence is related to concerns about a potential terrorist threat or whether it is a lack of understanding about the expectations of a political appointee in one of Washington's most dysfunctional agencies.
Other DHS sources, who also requested anonymity, said Dr. O'Toole may have become despondent after learning that congressional freshmen, inspired by the Tea Party movement, had threatened to cut the S&T budget by more than 50 percent.
"Those pin-heads don't understand that what we do is important," she was overheard telling one of the DHS Legislative Affairs staff.
Paul Benda, who serves as the S&T Acting Chief of Staff, Chief Operating Officer, Acting Deputy Under Secretary, and Acting Coach for Charlie Sheen, told this reporter that congressional cuts to S&T's budget would not be viewed in a favorable light.
"Those Tea Partiers better be very careful. Dr. O'Toole knows a thing or two about brewing a mean cup of 'tea,' if you catch my drift. I'm not saying that she would actually DO anything, because Dr. O'Toole tries not to do anything whatsoever. But if she were so inclined, she certainly knows her way around a bio-lab…I'm just saying," Benda said. He refused to elaborate further, as is the custom of DHS officials when asked to clarify an answer.
Repeated phone calls to the DHS Public Affairs headquarters' staff had not been returned as of press time, demonstrating their remarkable consistency in this regard.
——————————————————————————————————————–

TSA Airs Charlie Sheen Public Service Announcement
Following up on his recent appointment to the Department of Homeland Security's Public Affairs operations office, the Transportation Security Administration (TSA) will use public services announcements (PSA) featuring Assistant Secretary for Public Affairs Charlie Sheen instructing passengers on divestiture procedures and etiquette and winning, the agency announced today.
"TSA leadership sees Sheen winning, and we want to be associated with winning for once," TSA Administator John Pistole said. "No one exemplifies the TSA operational philosophy – 'random and unpredictable' – better than Charlie Sheen. It's a perfect fit."
When questioned about the distraction Sheen may create, Pisolte said, "Charlie's mind has mad energy. We need to tap into that energy. Yesterday he gave a motivational talk to my senior leadership team. He explained that a man is the product of his thoughts. To set an example, I tried it out. Earlier today I thought I was a jelly bean. Black, my favorite. My team agreed that I tasted just like cheap licorice."
Concerned that Pistole may be suffering a bad reaction to tiger's blood, recently substituted for water at the agency's headquarters, other sources at TSA were consulted about pulling the PSAs.
"TSA leadership doesn't make changes to decisions made," remarked one senior official. "A decision made is a decision made. Did you see us pull the 'puffers' out of airports? Everyone said they were crap, but we don't listen to everyone. In fact, we listen to no one."
Completely incensed, Chairman John Mica, House Transportation and Infrastructure Committee, demanded an explanation and promised to hold an oversight hearing, the 1,112th this year. Mica, a fan of Sheen's sitcom, Two and a Half Men, was baffled by the spots, remarking that they were nothing like the sitcom.
"Where is the forced humor? Where is the laugh track?" fumed Mica. "These PSAs are clear and instructive and probably the best thing TSA has ever done. I hate it."
"As a first-rate organization, the people of TSA put their lives on the line to protect passengers," said Sheen in an off-the-wall rant responding to his involvement. "I'm proud to lend my name to their mission. It is a small gesture, but it is the least I can do to help the hard-working heroes at TSA."
Sheen should be gracing the monitors and TV screens in airports around the nation in the next few days.
——————————————————————————————————————–

Flynt's FOIA Fight Continues for TSA Photos
Last year, Security Debrief reported on the stunning effort by acclaimed pornographers Larry Flynt of Hustler and Bob Guccione of Penthouse to sue the Transportation Security Administration (TSA) for access to the millions of full-body scanner images collected in the nation's airports.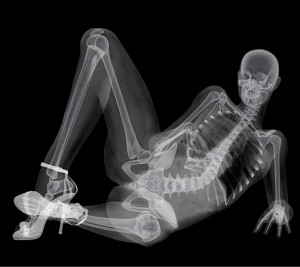 Despite the death of Guccione this past October, a clearly energized and invigorated Larry Flynt proclaimed to reporters this morning outside of the Federal Courthouse in Alexandria, Virginia that, "The fight goes on. Bobby and me made a pact. We're gonna get them naked pictures and find the real talent in America."
In an up and down motion before Judge Hanford "Handy" Grapple, attorneys for the famed kings of smut referenced the Freedom of Information Act (FOIA) as reason enough for access to the millions of archived photos held by TSA.
Pleading his case before an attentive Judge Grapple, Flynt attorney Seymour Butz thundered, "Your Honor, there is no reason for the government to continue to hold out on us any longer. All this is is some wicked teasing, and my client is clearly frustrated that TSA will not put out."
In response to the accusations by the pornographer's legal team, TSA attorney I. C. Morethanu explained that the Agency's computers had locked up on them, thereby making it impossible for them to comply with the overwhelming request. Morethanu further explained that the sheer volume of digital images exceeded anything in possession by any federal agency.
In explaining the Agency's predicament, Morethanu presented the Judge with a new plan, one that TSA leadership signed off on. The plan assigns three teams of twenty people – comprised entirely of 17-year-old boys – to filter through the collected and archived images for downloading and eventual posting to a secure Internet site known only to their gym teacher and a representative of the Flynt/Guccione team.
Upon hearing the government's offer, a clearly frustrated Flynt ripped off his pants screaming, "I want them all now!"
An even more agitated Judge Grapple ruled Flynt in contempt of court and instructed US Marshals to place him into custody. As he was being wheeled out of the courtroom, Flynt promised that, "This fight will never end until I get to see everything that the guy in other room gets to see!"
Before recessing for the day, Judge Grapple asked for several thumb drives of collected images by TSA for review in his chambers. He promised a ruling by next April 1st.
——————————————————————————————————————–

Deputy Secretary Lute Adopts "Back To Basics" Approach: Abacuses
In what DHS insiders are calling a "Back-To-Basics" move, DHS Deputy Secretary Jane Holl Lute this week ordered a halt to efforts within the Management Directorate to upgrade the DHS computerized financial management system. Secretary Lute, who had a distinguished Army and United Nations' career before her appointment as DHS Deputy Secretary, sent a letter to DHS Under Secretary for Management Rafael Borras, directing him to terminate all computer-based programs and to distribute full-sized abacuses to DHS financial offices.
"One of the first things we were taught in the military is that when something is screwed up, stop what you are doing and return to basics. I have a Ph.D and a J.D., and I'm smart enough to recognize a problem when I see one. When I was working at the UN, I learned a thing or two about creative accounting, and I know that the first thing you have to do is be able to count! Once the DHS staff learns to do that basic step with these non-electronic devices, then we can talk about working with those devices called computers," Lute wrote.
When asked for his comment on Lute's memo, Management Under Secretary Borras said, "Look. I'm suffering under the cloud of a recess appointment. I'm not about to do anything that will question Jane's decisions, especially with the White House connections she has."
Lute responded, "There he goes again with that 'cloud' thing. Rafael and those MBA weenies down at OMB have made me so tired of hearing about 'clouds' that I am banning the use of that word at DHS."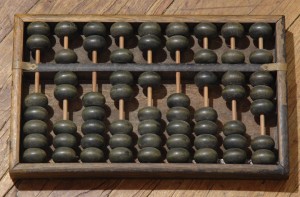 Late yesterday afternoon, the Office of Procurement Policy put out an RFP for acquisition of the mechanical counting frame devices, which are still widely used by merchants and local government officials in China and other parts of Asia, but not anywhere in the continental United States.
This morning, TechAmerica, a trade association representing the information technology industry, said it was contemplating filing an objection to the procurement. One TechAmerica board member, who refused to disclose his identity on privacy grounds, recommended asking DHS Intelligence and Analysis Under Secretary Caryn Wagner to intervene in the procurement based upon fears that abacuses made in China could pose a security risk.
"Just because we don't make those 'beady, stringy things' in America doesn't mean we should be buying any more Chinese technology," he said using his best Sarah Palin impression. "Even if they don't need electricity to operate, that does not make an abacus a 'green' product."
Lute hopes the abacus procurement and distribution will not be affected by the continuing debate on the FY11 and FY12 DHS Budget proposals. Nevertheless Lute plans to brief congressional appropriators in the coming days as part of outreach efforts dubbed "Operation Help – Continuing Resolution Acquisition Protocols," otherwise known on the Hill as Lute's "OH-CRAP" project.
——————————————————————————————————————–

TSA's New Regional Directors for "Customer Friendliness" Start With a BANG
Responding to public and congressional criticism that TSA has been indifferent to passenger concerns about intrusive inspections and uncaring treatment, today TSA Administrator John Pistole announced the creation of regional offices that will be tasked to convey the "right" message to TSA stakeholders.
Pistole, who is under scrutiny for how his agency is handling the ongoing collective bargaining and unionization of employees' issues, told attendees at an Airline Passenger Rights Conference held at the Torpedo Factory in Alexandria, Virginia, that the new personnel additions were not just mere symbolism.
"I wanted people who will 'by their very presence' convey the right image of our agency," Pistole said. "I also want them to know how to deal with problems quickly so they don't get blown out of proportion. TSA is always in the bull's eye of public criticism, and I hope to use all the weapons available to TSA in shooting down negative behaviors," he concluded.
Following recommendations in the Department's Quadrennial Homeland Security Review of last year, Pistole announced that the regional construct was part of an overall, on-going reorganization of TSA. Mirroring the governance model adopted by CBP and FEMA, TSA will now have nine regional administrators and three at-large "trouble shooters." Pistole said the new alignment will give passengers a greater sense that their concerns are being addressed at the local level by people who know how to target the actions that cause hurt feelings and misunderstandings.
TSA's new leadership team will be: Regional Administrators Bob Gunn (Region 1); Bigelow Cannon (Region 2); Aimee Stonthrower (Region 3); Longmeir Blades (Region 4); Hugh Cutter (Region 5); Natalie Arrowsmith (Region 6); Gustav Bahdiegroper (Region 7); Imogene Spear (Region 8); and Adolph Hildebrand (Region 9.) The three emergency "trouble shooters" will be: Christopher Winchester, (Regions 1,2 & 3); Justin Smith-Wesson (Regions 4,5 & 6); and, Gina Remington (Regions 7,8 &9.)
Pistole's appointments were praised by several interest groups.
"We've known Winchester, Smith-Wesson and Remington since their days at the ATF, and they understand how to deal with difficult problems in a very efficient manner. These are excellent selections," National Rifle Association Vice President Howie Zitser said in a written statement.
Anita Knockersmith, President of the La Leche League, also praised the TSA Administrator.
"Mr. Pistole reached out to us in a discreet manner and asked for our help in sensitizing his workforce to our member's needs. He is only interested in things that will go 'BOOM' and promised to work closely with us to alleviate the anxieties that our members have experienced in the past," she said.
As expected, there were some groups expressing skepticism about whether the organizational changes would make a difference. Steven Shepard, chair of the non-profit advocacy group, "Word Messages Delivered, Inc." (WMD, Inc.), said that Pistole's selections will send the wrong message.
"Look at the names and then tell me the subliminal message TSA is sending. This is a decision that is very likely to explode in TSA's face because of the aggressive image Pistole has created. He needed someone with a warm, fuzzy image," Shepard concluded.
The organizational changes are effective immediately.