In Security Debrief's fifth annual April Fools coverage, we've collected some stories the rest of the media somehow missed.
———————————————————————————————————————–

DHS Secretary Eliminates Acronyms In All Documents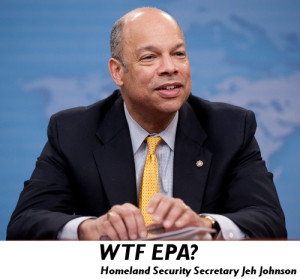 In a controversial move designed to advance the Obama Administration's "Winning The Future" (WTF) strategy, the Environmental Protection Administration today filed a lawsuit in U.S. District Court in Washington, DC against the Department of Homeland Security and DHS Secretary Jeh Johnson, who was named as an individual defendant. The lawsuit seeks injunctive relief in the form of a prohibition on the enforcement of the "Anti-Acronym Directive," as well as requiring compliance with the federal "Paperwork Reduction Act."
In a notice distributed in mid-March 2014, the office of the Under Secretary for Management at the Department of Homeland Security notified employees of a new directive from Secretary Johnson to use full spelling instead of acronyms in all documents. Full notice below.
Good Morning:
I just received guidance…..
For all materials provided to the Secretary, please eliminate the use of acronyms, effective immediately.
Acronyms should be spelled out everywhere in the document not just at their first introduction.
This guidance applies to everything going to the Secretary as well as all documents in process to include: Cover Memos, letters, reports, Info and Action Memos, etc… ESEC may have to send some PDF documents back for Components to adjust based on these new requirements.
Please let me know if you have any questions, and thank you for your understanding.
Very Respectfully,
[Name withheld due to the use of acronyms in the memo]
Department of Homeland Security
Office of the Under Secretary for Management
Executive Secretariat
The EPA declined to answer questions about the lawsuit but spokesperson Imatree Huggar offered a written statement:
"At EPA, we strongly support President Obama's WTF strategy. We think everyone in the Executive Branch should inculcate WTF thinking ASAP in all of their actions. That is why we were shocked to learn of the DHS S1's AAD communication. The elimination of TLAs (three-letter acronyms) and FLAs (four or even five-letter acronyms) will consume more paper and ink and contribute to an increase in GHGs (Green House Gasses) and in the amount of waste paper from the USG. The Paperwork Reduction Act [Public Law 104-13] mandates that all federal agencies reduce the amount of paper they produce. If the OIRA office at OMB refuses to enforce the PRA, then EPA will stand up for the U.S. environment and take the lead. That is what we have done today."
When told of the lawsuit, Secretary Johnson reportedly said: "WTF is WTF?"
Back to the top
———————————————————————————————————————–

Sheila Jackson Lee Introduces New American Dictionary of Empowering Descriptors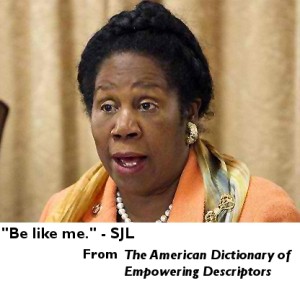 Building upon her successful efforts to rename welfare payments as a "transitional living fund," distinguished and always celebrated Texas Congresswoman Sheila Jackson Lee has introduced her latest product offering: the American Dictionary of Empowering Descriptors.
"I believe people need to know how to speak and think like me because I know more than anyone else, except for me, so I came up with this dictionary to help people be right and speak like me," Jackson said.
In a pre-proof edition of the dictionary provided exclusively to Security Debrief, some of the Empowering Descriptors from the congresswoman include:
Excessive Congressional Oversight will now be known as a "Super-powered Charlie Foxtrot;"
Risk Based Security will be called "WWSD" – "What Would Sheila Do?"
Opening Statement for the Record will be referred to as "Public Political Pronouncements of Profound Prominence and Personal Paradoxy."
Reserved seating for State of the Union addresses will be known as "Her Highness' Jackson Lee's place of perpetual residence."
Homeland Security Secretary in Waiting will be known as the "Congressional Black Caucus' preferred choice."
Back to the top
———————————————————————————————————————–

Edward Snowden Reveals Rand Paul's Secret Plan Against Kite Flying Kids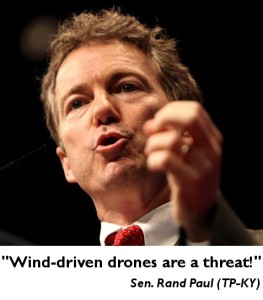 Washington area residents were disappointed this weekend when the annual Cherry Blossom Kite Festival was cancelled on account of poor weather. However, according to secret documents stolen by former NSA analyst Edward Snowden, the weather was not the real reason for the cancellation of the celebrated Kite flier extravaganza. It was U.S. Senator Rand Paul.
According to the Snowden revelations, Sen. Paul urged the National Park Service and the Department of Defense not to allow kite fliers – especially children. In a previously secret letter by Sen. Paul to Interior Secretary Sally Jewell and Defense Secretary Chuck Hagel, it appears the junior Senator from Kentucky was seeking a complete prohibition on kite flying on all federal and military property around the US and the world. He wrote:
"We should not be inspiring a new generation of prospective drone fliers to go outside and fly an object around that might look at my stuff or yours. We should stop this insipid behavior before it takes root in the hearts of our youngest and most impressionable Americans."
DC regional retailers such as Michaels Arts & Crafts, Wal-Mart and Target, businesses that have long catered to kite fliers and paper airplane aficionados, were incredulous at the prospective assault upon their Springtime product rollouts of flying objects.
"What are supposed to do with all of these SpongeBob Squarepants, Hello Kitty and Star Wars Clone Wars kites if Senator Paul wants to ban them," asked Cleetis, a freedom loving, Tea Party activist working the toy aisle at the Alexandria Route One Wal-Mart. "Senator Paul may have gone too far this time."
Back to the top
———————————————————————————————————————–

DHS: Cyber Security is Too Hard
DHS is getting out of the cybersecurity business because it is just "too hard," Under Secretary for the National Protection and Programs Directorate Suzanne Spaulding said today. At a press conference, she said the meager cyber budget would be used for the Critical Infrastructure Protection Division of NPPD. "We need to stay focused on what we do well and ignore things that are too hard."
The decision brought quick, but mixed, reactions from Capitol Hill. Speaking on the steps of the Capitol Building, Sen. Rand Paul (TP-KY), Reps. Zoe Lofgren and Henry Waxman (Ds-CA), and representatives from the Electronic Frontier Foundation (EFF) and Wikileaks, responded.
"This is about Freedom and Liberty," Paul said predictably. "In America, we take care of ourselves and our families, particularly with Second Amendment-protected weapons; that's not the government's business. If an action isn't specifically authorized by the Constitution, the federal government should not be doing it. The last time I checked, 'cyber' isn't mentioned once in the Constitution. Not once."
DHS Cyber Czar Phyllis Sheneck, who was speaking at a conference in Montreal on "Ethical Hacking in Canada" (EH-in-C), noted that cyber breaches and malware are expected to cost almost $500 billion dollars in 2014. "We recognize we don't have the budget or resources to fight an adversary with a more than 500-to-1 advantage on us. Since we can't do anything meaningful to stop cyber-crime, we're just not going to try."
Back to the top
———————————————————————————————————————–

Pirates, Robots, Chinese to Fill QDR Requirements

The Obama Administration announced a brilliant way to meet a recommendation in the latest Quadrennial Defense review. Despite criticisms that the defense budget and structures could never fight a small, medium, and large contingency simultaneously, they administration is pursuing what it calls "very special outsourcing."
Since most small contingencies only require a lot of flourish and flash, these will be handled by pirates. Not the "Captain Phillips"-style Somalis but the swaggering, 16th-century pirates with cutlasses, a brace of pistols, and an eye patch. A portion of their contract will be paid in rum.
For medium-size contingencies, two words: robot platoon. America leads the world in tech, and a unit of robot soldiers could handle incredible odds. See, for example, the movies Terminator or RoboCop. They got the job done and as an added cost-cutting benefit, they require no pension, medical care or pay.
In a large-size contingencies, America will need a big force itself. For the Obama Administration, outsourcing to the Chinese military was a natural fit. And in no way, the administration said, could that ever go horribly wrong.
Back to the top
———————————————————————————————————————–

Borkowski Leads CBP's Used Car Business Unit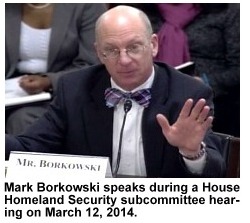 Customs and Border has a new used car salesman. CBP Commissioner Gil Kerlikowske announced today that Office of Technology Innovation and Acquisition leader Mark Borkowski has been promoted to lead the office of Strategic Asset Disposition (SAD), which is responsible for finding buyers for CBP's used vehicles.
"After listening to Borkowski lecture at a Congressional committee on how buying border surveillance technology is similar to buying an automobile, it stuck me that he is the perfect person to lead our SAD effort," Kerlikowske told Security Debrief.
"He had Chairwoman Candace Miller and Ranking Member Sheila Jackson Lee completely confused about how we acquire technology, yet they seemed to be buying everything he was selling. He convinced them the Integrated Fixed Tower acquisition was completely different from the Secure Border Initiative Network (SBInet). The only thing different is the name."
Kerlikowske also said she was impressed with the way Borkowski handled criticism of his program from the GAO witness. "No one else in government could have gotten away with saying that GAO's thinking was stuck in the past. It was just a remarkable sales job, and the only thing he didn't do was make his weird-looking bow tie spin like a propeller."
Borkowski accepted the appointment with his usual humility: "I'm delighted the Commissioner has singled me out for this honor. I promise to drive costs out of the SAD program. Through my work along the southern border, I've had the good fortune to meet some very shrewd Mexican businessmen with a surprisingly deep knowledge of CBP vehicles. They like them so much, in fact, they make replicas that they use in cross-border commerce. I am certain they will be eager to purchase our genuine, slightly used vehicles."
Back to the top
———————————————————————————————————————–

Johnson Announces Efficiency Initiative 2.0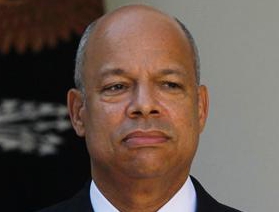 In an early morning release from DHS, Sec. Jeh Johnson announced the second phase of the DHS Efficiency Initiative, which was started in 2009 by his predecessor, Janet Napolitano. "Since coming onboard the Department, I was truly impressed at the morale boosting leadership of the Efficiency Initiative and thought we should expand it."
Speaking to a hastily assembled set of trembling, bleary eyed DHS employees fearing for their jobs, the Secretary explained that under the Efficiency Initiative 2.0, further consolidation of Department resources and new, cost-effective management tools would be issued.
The first action was the dissolution of DHS Public Affairs, effective immediately.
"When I first joined the Department," said Johnson, "I kept hearing that we weren't engaging the public, the private sector, professional organizations, reporters – really just anyone who might have an interest in what we do. So, what the hell, we'll shut the whole thing down, since they aren't doing anything anyhow."
Public Affairs political appointees will be reassigned to the Department of Health & Human Services, where their lack of public engagement skills will help refine the messaging and implementation strategies of the Affordable Care Act. The few remaining career employees left in DHS Public Affairs will be released from their gag restraints and locked cages and be allowed to speak in soft whispers to only themselves before being released to engage the often ignored public and stakeholder groups.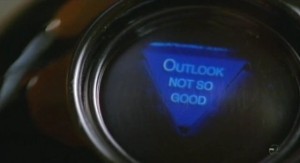 The second action defined by the Secretary is the issuance of Magic 8 Ball decision makers to all senior DHS personnel, to aid with those really important calls that need to be made every now and then. Reflecting the lack of full-time leadership in many of the Department's components, Johnson explained "that these new hand-held innovative tools will empower each DHS employee to get the quick decisions they need to do their jobs. Plus, they aren't connected to any DHS network, so they are cyber secure."
In a quick demonstration for reporters, Sec. Johnson shook his own Magic 8 Ball and showed how it worked. The offered decision was "Outlook Not So Good."
Back to the top
———————————————————————————————————————–

DHS Announces Game Show "Who's in Charge This Week?"
Heralding the continuing power of reality TV and the public's fascination with nightly game shows, DHS announced a first of its kind partnership in the federal government with the Game Show Network and CBS Television.
Hosted by celebrated game show host Chuck Woolery (of Love Connection, The Dating Game and Wheel of Fortune fame), the weekly one-hour game show will quiz contestants as potential applicants for some of America's most critically important and unfilled jobs. Winning contestants will be awarded comparable GS or SES federal level pay and benefits and exit packages to DC area private sector companies after 6-9 months of federal service.
A live studio audience of all-knowing and disenchanted, name-calling members of Congress will select the weekly winner from the show's contestants. Woolery said it was important to have evaluators with no particular expertise except for yelling at each other and blaming others for problems.
In a late Monday evening presser, White House Press Secretary Jay Carney explained that the idea came from a Saturday afternoon one-on-one basketball game between the President and Sec. Johnson. Following an unprecedented 25 consecutive foul shots made by the President after Johnson was called for a dozen technical fouls the DHS Secretary repeatedly yelled at the President: "You sent me to a team with no one on the bench! I thought I was your friend!"
Taking a page from the Bill Clinton public relations playbook written by Harry and Linda Thomason, White House officials reached out to their Hollywood friends to see who could assist in assembling the concept for the show.
"We knew the only way to beat MSNBC ratings was to have something this important and creative on our network," said David Goldhill, President & CEO of GSN. "It also helps the President fill critical leadership vacancies, since no one in the White House Personnel Office has a clue how to hire anyone."
Back to the top
———————————————————————————————————————–

Dr. No Says "Yes" – HSGAC Colleagues Stunned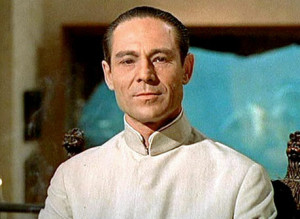 Known to friends and enemies alike as "Dr. No," U.S. Senator Tom Coburn (R-OK) stunned his colleagues on the Senate Homeland Security and Governmental Affairs Committee (HSGAC) last month by voting "yes" on three separate occasions. Despite a reputation for obstructing programs that he deems unconstitutional, Coburn voted "yes" on three separate occasions in March 2014, thus introducing a quandary on Capitol Hill. Do colleagues still refer to him as "Dr. No?" Or, do Democrats follow the lead of MSNBC Commentator, Rachel Maddow, who called Coburn "Dr. Hypocrite" for defying his reputation and voting "yes" when he was not expected to?
Long known for his fierce independence and frugality, Coburn generally relished the accolades he gets from voting against federal spending bills, publishing long analytical reports on government waste and criticizing members of his own political party for lavish accoutrements. However, since announcing in January 2014 that he would not run for a third Senate term the self-styled "citizen legislator" has come across in a less hostile, more temperate manner, his Senate colleagues say, when questioning witnesses, particularly those seeking Senate confirmation for positions at DHS.
Coburn denies the allegations, but the friendly tone of his questions to DHS nominees for the positions of Under Secretary for Science & Technology and Under Secretary for Intelligence and Analysis left staffers scratching their heads to see whether the Junior Senator from Oklahoma was feeling well.
Senator Claire McCaskill (D-MO) said she almost fainted when she heard Dr. Coburn praise an Obama Administration nominee. "I'm a pretty tough old bird," McCaskill crowed, "but Coburn's comments made me light-headed for a moment. I'm so accustomed to him trying to stop anything that looks like progress, it stunned me."
Back to the top
———————————————————————————————————————–

DHS Gives Amazon Sole Source Award for Acquisition, Procurement
DHS announced today that it had issued a Sole Source Award to Government Requisition And Procurement Enterprises (GRAPE), a division of Amazon, Inc, to take over all DHS acquisition and procurement operations. Secretary Johnson said the number one complaint from the private sector was about the department's "messed up" procurement operation.
"It got to the point that everywhere I turned, someone was complaining about how difficult it was to do business with the Department," Johnson said. "Take the debacle of EAGLE II. How can it take four years to evaluate 17 proposals and make a decision? The system is dysfunctional, and it is time to call a halt to it."
Johnson said outsourcing all of the work to a company with outstanding customer service (like Amazon) would correct the problem, drive down costs, increase efficiency and receive favorable coverage in the Washington Post, which Amazon founder Jeff Bezos bought in 2013.
"These are innovators and they make things happen," said Johnson. "If they can deliver government packages via unmanned drones, that is all the better – and you all know how favorably I view drones."
Johnson defended the ability to outsource the acquisition and procurement program in the face of withering criticism from union officials. American Federation of Government Employees Local 1836 President Buster Chops decried:
"There is an opportunity for on-the-job training that only a dysfunctional procurement system can provide. By screwing up procurements, our employees build valuable experience, improving the second, third and probably fourth time they get to work the same project."
Back to the top
———————————————————————————————————————–

Homeland Security Industry files for Endangered Species Protection Status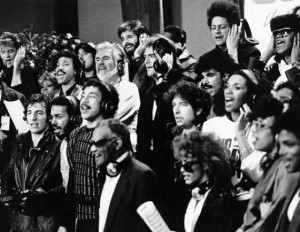 Citing lack of contracts, constantly delayed procurements, no available money, poor requirements definition and general avoidance by anyone at DHS leadership who could make a meaningful decision, members of the beleaguered Homeland Security Industry filed for "Endangered Species Protection" status.
In presenting their petition at the 1st District Court for Aggrieved Grievances of the Grieving in Government, private sector homeland security leaders bemoaned their current predicament. One industry leader, who did not want to be named, explained, "There was a time I could have sold a hand-held radio, a radiological detecting wand, two dozen hazmat suits and a pallet of kosher Swedish meatball MREs over the phone during my commute into work. Now I can't even get a voicemail system at DHS to take my message."
Joining them in their petition were the few remaining members of the media and advocacy groups that reminisced about their glory days of being recognized as working on a mission that was deemed important. "Once upon a time we were busier than a one-man band at a marching band festival," said a former Roll Call reporter who had been assigned to the homeland security beat, before losing her job last year due to complacency.
"I'm thinking we need to start one of those Quincy Jones', "We Are the World," Bob Geldoff, LiveAid tribute assemblies to raise funds for these people," remarked a guy who looked like the second cousin of CQ Homeland Security's Rob Margetta, but whose identity remained a mystery at press time.
A preliminary decision on the ESA petition is expected to be issued in concert with the release of the DHS Announcement about its EAGLE II Contract Award — which is slated to occur when the cows come back home, a Court spokesperson speculated.