The 2016 presidential polls show Hillary Clinton and Donald Trump are neck and neck. Who will win in November is anyone's guess. One thing we know for certain is that the next president will need to nominate a new Homeland Security Secretary.
In this continuing series, we are looking at individuals who could be considered for one of the toughest jobs in the world. In Part 1, we covered who might be selected in a Trump Administration. Now let's look at people a President Clinton might consider for DHS Secretary.
Contenders for a Clinton Administration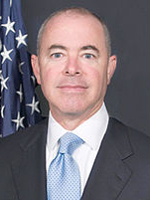 Alejandro Mayorkas, DHS Deputy Secretary – While he currently serves as the number two guy at DHS and is more than familiar with the Department's operations, given his role as Chief Operating Officer, Mayorkas has earned respect and praise from both sides of the political aisles on a number of critical homeland issues. Over the past several years, he has been one of the Department's most public voices on cybersecurity issues and has shown a willingness to engage industry and other experts on the roles and responsibilities DHS should possess. Prior to becoming Deputy Secretary, Mayorkas served as the Director of the Department's U.S. Citizenship and Immigration Services (USCIS). Those experiences, as well as his prior tenure as a U.S. Attorney in California, would be assets to the next Administration, as immigration and citizenship issues will be part of the "In-Box" for the next President in some substantial fashion.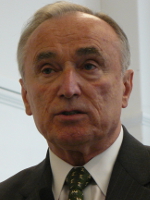 Bill Bratton, NYPD Commissioner – No one has more police leadership experience in the United States (or probably the world) than Bill Bratton. He has led the police departments in Boston, Los Angeles and New York City (twice) and is one of the foremost architects of community policing, as well as using data and analytics to combat crime and improve risk management and performance. He recently announced he was stepping down from his second tour as the NYPD Police Commissioner to return to the private sector, but his experience and leadership acumen in protecting the world's biggest terror target (NYC) is nothing short of amazing. His counsel has been and will continue to be sought by anyone interested in effective public safety strategies and execution.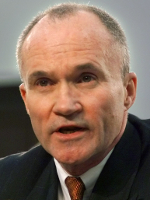 Ray Kelly, former NYPD Commissioner – A former two-time commissioner with the NYPD, a former Customs Commissioner during the Clinton Administration, and former Marine Core Officer, Ray Kelly is a law enforcement leader of renown. Reshaping the NYPD in the immediate months following the 9/11 attacks, Kelly built one of the largest intelligence networks in the world (the NYPD), while also overhauling the training, resources and personnel to safeguard "the city that never sleeps." Kelly also served in the Clinton Administration as Commissioner of the U.S. Customs Service and as Undersecretary of Enforcement at the Treasury Department.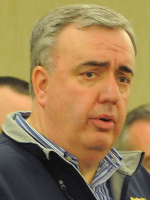 Ed Davis, former Boston Police Department Commissioner – While Ed Davis may not have the name or public recognition that other senior police leaders have, he will forever be remembered by the country as the man who led Boston through the Boston Marathon Bombing in April 2013. Working with the mayor and governor, as well as every national law enforcement and intelligence agency, Davis became the resolute voice of calm and professionalism that led to safeguarding one of America's most historic cities following the murderous attack and the successful apprehension of the bombers. By bringing all of the various threads together, Davis demonstrated the success that can occur and be shared when turf-centric law enforcement operations join together and achieve mission success. His leadership in this challenging moment and throughout his more than 30-year law enforcement career has him advising law enforcement community members around the country and the world.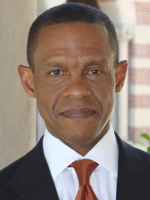 Dr. Erroll Southers, Director of the USC Homegrown Violent Extremism Studies Program – One of the most sought after voices and counsel on counterterrorism, preventing violent extremism and public safety issues, Dr. Southers is also one of the most experienced practitioners and educators. From a decorated career in the FBI and leading counterterrorism operations for Los Angeles World Airports (one of the biggest terror targets in the world), to teaching students, advising elected officials on infrastructure protection, and traveling the world to stay on top of things, Southers is always on short lists of people to call to better understand what is happening in counterterrorism and public safety. Despite the failure of his nomination in 2009 to be TSA Administrator in the first term of the Obama Administration, Southers is recognized and heralded by Democrats and Republicans alike as one of the smartest and savviest security minds in the world.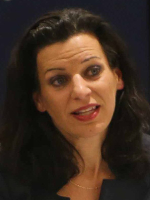 Juliette Kayyem, former DHS Assistant Sec. and Mass. Homeland Security Advisor – The self-described "Security Mom," Juliette Kayyem brings phenomenal state and national security experience to the table. Politically savvy, thoughtful and an exceptional communicator, she also brings a common, practical and human touch to homeland issues. That's on full display whenever CNN has her on to comment on homeland and national security or whenever she issues another of her podcasts on WGBH out of Boston. The one-time Massachusetts Democratic gubernatorial candidate is a name and thought leader on the rise and who garners a lot of respect from people on both sides of the political aisles.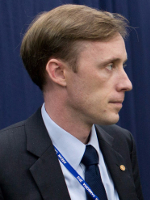 Jake Sullivan, Hillary Clinton Campaign Advisor, former Obama Administration official – While his work and expertise are firmly in the diplomatic space, Jake Sullivan has become one of the most trusted national security advisors to President Obama and Hillary Clinton. He played a more¬-than-central role in shaping and executing the nuclear talks with Iran and crafting the final deal signed by President Obama. While many see him as a future National Security Advisor, or even a future Secretary of State, his diplomatic skills would be relied upon by a Clinton Administration to deal with a number of challenging issues with which DHS will have to contend, particularly those related to international partners in terms of immigration, refugees, extremism, swift and secure international supply chains, and so forth.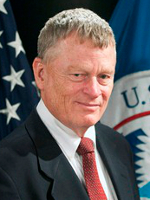 Rand Beers, former senior DHS Official – He's served as a national security advisor for four presidents, but it was during the Obama Administration when he made his most public leadership efforts and served as Under Secretary for National Protection and Programs Directorate (NPPD). Rand Beers was probably the most valuable advisor to DHS Secretary Janet Napolitano, who literally made no major trip or decision without him. Following her departure from DHS, Beers served as "Acting" Secretary until Jeh Johnson was confirmed to succeed Napolitano. He is now advising the Clinton Campaign on homeland and national security issues.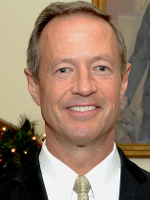 Martin O'Malley, former Governor, Maryland – While his presidential aspirations quickly flamed in Iowa, Martin O'Malley should not be underestimated when it comes to homeland security issues. Following the creation of DHS in 2003, when he was Mayor of Baltimore and eyeing his run for the Maryland Governor's seat, O'Malley became one of the Bush Administration's most fervent and vocal critics about its early homeland security efforts. He became the point man that Democratic Party leaders went to when it came to addressing to whom homeland security funds, grants and programs should go, a position (and public attention) he relished. As Governor, O'Malley continued his criticisms of the Bush Administration and became one of the Obama Administration's most vocal surrogates for its stewardship on homeland security issues.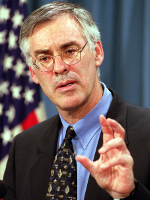 Richard Danzig, Vice Chair of RAND Corp. Board of Trustees, former Secretary of the Navy – After Janet Napolitano resigned as DHS Secretary, the name of Richard Danzig seemed to be the one most bandied about as her potential successor. Why that didn't happen is anyone's guess, but Danzig has remained an active thought leader on security issues. The former Clinton Administration Secretary of the Navy is active with numerous security focused think tanks, in addition to the counsel he is providing to Hillary Clinton's current campaign.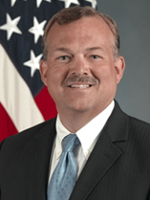 Mike McDaniel, former DHS Official; Michigan Homeland Security Advisor; Lead for Flint Water Interagency Coordinating Committee – If there is anyone with the full spectrum of skills and insights that understands homeland security from all levels and corners, it is Mike McDaniel. Possessing federal, state, and local government experience, on top of a successful military and academic career dealing with operations, infrastructure protection and Constitutional law isses, McDaniel is not someone afraid of getting into the trenches to fix things. It's one of the reasons the former Michigan Homeland Security Advisor was tapped by the current Michigan Governor to work with the Mayor of Flint, Michigan to remedy the disastrous water infrastructure problems faced by that community.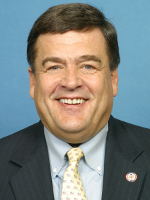 U.S. Rep. Dutch Ruppersberger (D-MD) – Representing a district that contains the port of Baltimore, as well as the headquarters of the National Security Agency, Rep. Ruppersberger is one of the Democratic Party's most thoughtful and sought-after voices on national security issues. Having served as the Ranking Member on the House Intelligence Committee, he has had to balance all types of views from his fellow House Democrats on security issues, as well as those of his constituents. And he's done it with great success. Prior to his election to Congress in 2003, Ruppersberger served as an Assistant State's Attorney, a Councilman and County Executive for Baltimore County. Those experiences on the local level have been instrumental in his leadership on enhanced information sharing by intelligence agencies with state and local law enforcement agencies.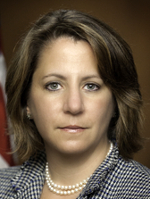 Lisa Monaco, Assistant to the President for Homeland Security and Counterterrorism – Her national security career has seen her serve in courtrooms, the FBI, the Justice Department and the Oval Office. Sharp, smart, focused and very accomplished, Lisa Monaco has been a part of the some of the biggest issues, cases and challenges faced by both the Bush and Obama Administrations in the 15 years since the 9/11 attacks. If she does not end up as a Cabinet Officer in the next Administration, be assured she will get there one day as a DHS Secretary, an Attorney General, Secretary of State, or White House National Security Advisor.
Suzan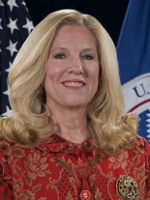 ne Spaulding, DHS Undersecretary for NPPD – She's served both sides of the aisle during her time as a congressional staffer, but if any of current DHS team has a real shot at continuing at the Department as Secretary, it is probably Suzanne Spaulding. In leading the most complex and challenging part of the Department's structure, Spaulding has had to face any number of challenges in balancing the 24/7 demands and vulnerabilities of her portfolio, alongside an ever-watchful and critical Congress and those who would like nothing more than to cause it harm.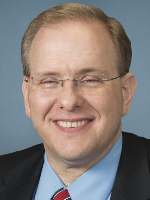 U.S. Rep. Jim Langevin (D-RI) – Many Members of Congress talk about cybersecurity, but Rep. Jim Langevin is one of the few members who actually understands what it is all about. I argue that Langevin is probably the most senior elected authority on these issues in the entire Congress. He continually does his homework on cyber and is more prone to engaging experts in the public and private sectors on these issues to get smarter before he ever opens his mouth. That by itself is an admirable trait (and an exception to the rule of most elected officials, who favor speaking before thinking). As cybersecurity issues and challenges continue to evolve, his voice and leadership is only going to grow more significant. Those are skills DHS needs.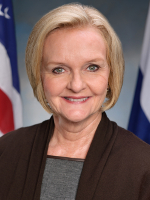 U.S. Sen. Claire McCaskill (D-MO) – The senior Senator from Missouri has never met an audit she didn't enjoy, and if you've ever watched her in a congressional hearing, you know she is not at all shy in asking tough, blunt questions about management of resources and operations. In hearings focused on DHS, Sen. McCaskill has dug deeper than most of her Senate colleagues in her hands-on approach for DHS oversight. Like any Senator, she has her own state's interests at heart, but her focus on how the department engages state and local authorities has been a priority for her.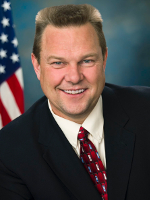 U.S. Sen. Jon Tester (D-MT) – Sen. Tester has demonstrated hands-on leadership on the Senate's Government Affairs and Homeland Security Committee in several ways. While he's had his brief moments of partisan flourish in hearings, the balance of his tenure on the committee has been forward leaning and practical, seeking common sense solutions more than adherence to ideological orthodoxy. His time on the Senate's Appropriations Committee has only honed his understanding of homeland security issues since he has a big say in how and where dollars are spent.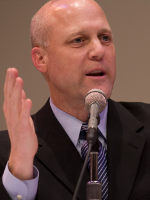 Mitch Landrieu, Mayor, New Orleans – Lots of people have contributed to the resurgence of New Orleans, but current Mayor Mitch Landrieu deserves a lot of credit for the Crescent City comeback. While the city still has problems with crime and poverty, it has changed dramatically demographically to become an even bigger melting pot than it was before. He's also made sure the city is better prepared to deal with disasters on the scale of Katrina, which made his hometown a metaphor for disaster dysfunction. That type of leadership would be a further boost to DHS' efforts to anchor preparedness and resilience on the local/grassroots level.
In the third and final installment in the series, we'll look at those people who could be selected regardless of who becomes the next president.
Check out Part 1 of this series, listing who might be selected for a Trump Administration.