By Mike Martin
Many travelers have had a bad interaction with the Transportation Security Agency (TSA). Truth be told, TSA has been the bane of most travelers' existence since its inception in November 2001. There are stories of people being wrongly harassed by inspections, incompetence in finding dangerous weapons, and of course, wait times, which continue to grow and have left some stranded at security checkpoints for more than 3 hours.
These terrors have led airports to contemplate a change, hiring private security companies to handle the screening processes instead of TSA. This includes Hartsfield-Jackson International Airport in Atlanta and the New York Port Authority, which, earlier this year, sent a letter to TSA administrators stating that they could "no longer tolerate the continuing inadequacy of the TSA passenger services." In addition to these two airports, 22 others, including San Francisco and Kansas City International, already use private firms for security screening.
TSA has a great deal of problems, but when it comes to wait times at airport security, they may not be the only ones to blame. Recently, Homeland Security Secretary Jeh Johnson pleaded for Congress to redirect funding to help tackle the long airport security lines. In this plea, Secretary Johnson outlined specific issues that TSA was having that have led to the long lines. He then outlined a plan to address these issues, if granted an increase in funding.
Secretary Johnson explained that this boost in funding was needed because, even though the president's FY 2017 budget request calls for a 2% increase in TSA funding, the proposed bump doesn't measure up to the 7% increase in traveler volume expected at U.S. airports. Because of this deficiency, the Senate Homeland Security Appropriations Committee responded by approving Secretary Johnson's request. They authorized a $34 million boost in TSA funding, while giving authorization to hire 768 new screening officers.
This increase should help TSA immensely in the coming months, but the boost that was granted is overdue. A lack of funding, in comparison to the increase in travel, is very common for TSA. According to the U.S. Department of Transportation, between 2009 and 2016, there was an increase of 125 million passengers traveling through U.S. airports, which is an overall increase of 16%. For the same time period, however, according to the proposed 2016 budget, TSA's budget has only seen a 5% increase, or roughly $354,146,000. This amount of funding is not commensurate with the influx of airline passengers, and because of this, it has left TSA under-prepared to run the security measures for which they are responsible.
Furthermore, nearly all of the appropriations bills passed in this timeframe added responsibilities to TSA, but the bills did not authorize additional appropriations to the agency. These responsibilities have included things like: establishing an aviation security advisory committee in TSA; giving assistance to ensure working plans are implemented to respond to security events in each airport that the TSA oversees; and developing and publishing a 5-year technology investment plan to report security risks and vulnerabilities. All of this causes TSA's annual expenses to grow and, without more funding to cover these expenses, it leaves TSA even more ill-equipped to deal with their duties.
The fact is that TSA has had to deal with an increase in airline passengers, and their responsibilities, but has not received the resources necessary to deal with these new issues. Americans cannot expect TSA to run in an efficient manner when they are not given the means to satisfy their responsibilities.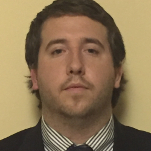 Michael Martin is a Juris Doctor candidate at the University of Maryland Francis King Carey School of Law. He is also pursuing a specialization in cyber and homeland security through Maryland's new cyber-security certificate program, and he is pursuing a career in the field of homeland security.