By Mike Martin
On Sunday, Secretary of State John Kerry tried to downplay perceptions that ISIS' influence is growing around the globe. In an interview on CNN's "State of the Union," Kerry said ISIS is "on the run," adding that about 45% of the group's territory has been taken back in Iraq, with progress being made now in Mosul. ISIS is not faring well in Syria either, according to the Secretary.
In response to questions on recent attacks in Orlando, Istanbul, Baghdad and Nice, Kerry said, "People are acting out in various places. But they are not growing in their ability to do things. They are shrinking," also adding, "ISIL is under huge pressure. And if you're saying that one person standing up one day and killing people is a reflection of ISIS moving in Iraq and Syria, I think you're dead wrong."
This all sounds somewhat reassuring, but should the American people believe Secretary Kerry? One reason for the skepticism is that the Obama administration has made these kinds of statements in the past in an attempt to quell fear about the Islamic State.
It was just last fall that President Obama declared that ISIS had been contained. The President had also previously characterized ISIS as a Junior Varsity basketball team after the group began to split from al Qaeda. His comments have led to widespread criticism, given ISIS' evident rise as the dominant terrorist organization in Syria and Iraq.
ISIS has conducted more than 125 attacks in 27 different countries and has killed nearly 1,770 people. This includes the three terrorist attacks in France during the last 18 months. Furthermore, at the 2015 Aspen Security Conference, FBI director James Comey called ISIS the largest terror threat to the United States.
ISIS' early successes and rapid land grabs shattered what had been a growing sense of momentum in the global fight against extremists, and that has led to a growth in the frightening ability of ISIS to inspire and possibly coordinate attacks outside their power base. They have clearly not been contained and have become much more than a "JV team."
Another reason for skepticism is Secretary Kerry's wording throughout the interview, which is questionable in itself. Secretary Kerry uses the term "ISIS" in the interview, even though this administration has regularly used the term ISIL when speaking on the topic (which is what ISIS has become). The term ISIS stands for Islamic State in Iraq and Syria; however, the term ISIL stands for the Islamic State in Iraq and the Levant, which encompasses Iraq and Syria but also Israel, Jordan, and Lebanon).
Secretary Kerry's use of the term ISIS when talking about forces in Iraq and Syria is not wrong, but it narrows the definition of what ISIS has become. ISIS has transformed from a regional insurgency to a transnational terrorist group. They have a significant presence in Libya, Egypt, Nigeria, Afghanistan, and several European countries (with the potential to strengthen numbers in a plethora of other nations). They are far more than just the Iraqi and Syrian presence that the Secretary touched on and should be addressed as such.
The real question is why did Secretary Kerry use such a narrow definition when discussing the Islamic State? Truthfully, casting ISIS in this light leads the public to believe that we are making significant gains in the battle against the Islamic State. It is a move that is politically beneficial to this administration as it makes them look better while time expires on the Obama Presidency, even though the public, who is bombarded by news reports, may not wholeheartedly believe the claimed success.
This Administration was wrong before in underestimating ISIS (or at least downplaying the threat), and now they are making similar claims. Is there reason why the American public should trust Secretary Kerry's suggestion that ISIS is on the run?
Or perhaps a more important question for the Secretary is, where exactly is ISIS running to?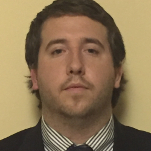 Michael Martin is a Juris Doctor candidate at the University of Maryland Francis King Carey School of Law. He is also pursuing a specialization in cyber and homeland security through Maryland's new cyber-security certificate program, and he is pursuing a career in the field of homeland security.