Congress and President Trump have approved spending $15 billion to support Texas and Louisiana following the devastation of Hurricane Harvey. In the wake of Hurricane Irma, there is little doubt that another multi-billion-dollar package to aid Florida, Georgia, and potentially other states will also be enacted shortly.
That's an enormous amount of money to spend for any nation. When it comes to disaster response, our nation's public and private sectors are very generous. Of course, whenever any significant amount of money is allocated or disbursed, accountability is fundamental – especially when it's the taxpayers' dollars.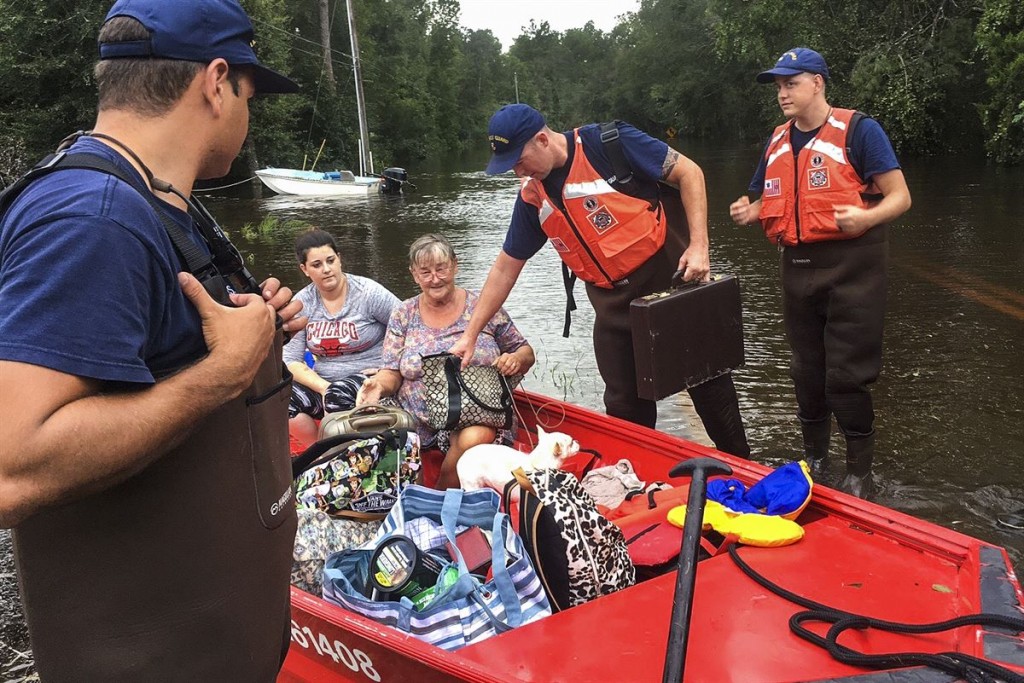 FEMA Administrator Brock Long has already appointed one of his agency's best and brightest, Michael Byrne, to be Federal Disaster Recovery Coordinator (FDRC) for the areas impacted by Hurricane Harvey. Long will soon tap another experienced FEMA leader to play a similar role for those impacted by Irma's wrath. Their responsibilities and purview are daunting for they represent the tip of the spear for an enormous federal apparatus working to make every impacted community whole again.
There are five fundamental questions that the Federal Disaster Recovery Coordinator(s), as well as FEMA and the affected states and localities, should be asking:
1. What do we need to do to distribute and deploy aid (e.g., housing assistance, business recovery loans) more quickly?
Whenever you need help, it never happens as fast as anyone would like. That is especially true when you are in an emergency situation, as many families and businesses are today. Finding expeditious paths alleviates some (not all) of the pressure they are under. While experienced hands in disaster recovery can always figure out a way to optimize the recovery operations, optimization algorithms can provide another way to optimally route assistance in times of need. It's something that has already been proven internationally with the International Organization for Migration and the UN during its 2015 earthquake disaster relief operations in Nepal. It's time we demonstrated it here in the US.
2. How are we protecting personal information?
People affected by disasters are desperately in need of assistance and support, but it is important to remember that expediency and accountability must balance one another. The recent Equifax incident is just the latest example of how every one of us is at risk for identity theft or having our financial assets compromised by increasingly sophisticated and opportunistic fraudsters. Unfortunately, we know this same species of criminal understands and leverages the post-disaster imperative of expedient assistance, since it represents a target-rich environment for them to "cash in" under the guise of legitimate need. Every victim of Harvey, Irma or any disaster situation is already in a vulnerable enough position financially and circumstantially. Going above and beyond to protect them from exploitation as they accept assistance in a time of need is crucial. Ensuring that personally identifiable information (PII) is properly captured and protected through role-based security and an auditable platform can ensure a clear understanding of who has access to what during these relief efforts. A solution like SAS for Personal Data Protection could be a key solution for FEMA or SBA to have when dealing with PII as part of the relief efforts.
3. How can we mitigate against fraud and improper payments?
Often in the haste to get monies out the door to people in need, scam artists, criminal networks and other ethically compromised individuals play the system to steal money that deserves to go to impacted individuals and communities. Not until months or years after the disaster is "over," do we discover such fraud, abuse and improper payments. Inevitably, these cases are revealed, and we end up with a scathing OIG or GAO report, followed by a veritable parade of incredulous congressional hearings. The inspirational stories of recovery and spirit and our nation's generosity and compassion can easily be overshadowed by well-substantiated finger-wagging over money and resources that are unrecoverable. The reality could be much different. Today, comprehensive fraud detection solutions, such as the SAS Fraud Framework, can leverage existing data to mitigate fraud and abuse, and position FEMA to get in front of fraudsters' ever-evolving tactics. The importance of strengthening the integrity of the recovery effort and protecting the critical investments made in impacted communities should not be undervalued, especially as disaster assistance and recovery stretch on for long periods of time.
4. How can recovery and reconstruction of damaged infrastructure provide an opportunity to decrease disaster risk and increase community resilience?
As much as residents want their pre-disaster community back, putting it back the same way it was prior to the flood, fire or other disaster makes no sense. If you will pardon my inspirational childhood reference from "The Six Million Dollar Man," "Gentlemen we can rebuild him. We have the technology. We have the capability…. Better than he was before. Better. Faster. Stronger." Risks from natural hazards, cyber threats, acts of terror and other means have grown exponentially. As we saw with the ordered evacuations for Hurricane Irma, the Sunshine State's highways were not built to accommodate millions of people leaving at the same time. That might be an extreme example to reference for infrastructure capabilities, but not taking the time to include post-disaster assessments, improved engineering practices/materials and all the other multiple data streams into the next generation/replacement infrastructure is not a prudent investment of tax dollars. North Carolina, which has had its own share of hurricane and flooding experiences, empowered its Department of Transportation to leverage data for a better way to build its roads while avoiding polluting its natural water sources. That's just one example of infrastructure that works for everyone.
5. How can FEMA bring together an actionable, full-aperture view of what just happened?
Weather trends. Insurance claims. Actuarial tables. Flood plain maps, historical trend models, urban planning, transportation needs, econometric models…The list goes on and on. Information is truly everywhere, and bringing it all together is a challenge that is bigger than one mind, one person, or even one federal agency. But FEMA is uniquely positioned to bring together this sort of comprehensive data and put it to work honing and improving our nation's disaster preparedness and response. FEMA is not just a check-writing organization in charge of paying for America's "bad" days. In collaboration with its state, local, tribal and private sector partners, FEMA is a comprehensive all-hazards agency. It has the talent, resources and jurisdiction to lead more proactive steps for a brighter, safer and more resilient future. As such, it should have the capabilities to bring together multiple disparate data streams for meaningful and purpose-driven evaluation—namely, to weave together the most comprehensive story of what happened beyond the broadcast images of ruin and what we can do about it now. This will undoubtedly give us some difficult truths to face, and sometimes the truth hurts. But it can also heal by presenting us with the fact patterns to make better decisions moving forward. This is a lesson that the U.S. Coast Guard (USCG) has been putting into action for well over a decade. By bringing more than 30 million data elements together every year into a data integration and business intelligence platform, the USCG has been able to better manage more than $10 billion worth of acquisitions to do its job. Imagine what bringing all the pertinent data streams together could do for FEMA and our nation's preparedness and resilience. Those are insights, stories and truths that could save lives, communities and tax dollars.
We should get started.