After a year in which very little was funny, Security Debrief is back with a humble review of stories the rest of the media somehow missed. If it seems like we phoned this one in, well, we're standing in line for vaccines and are using our phones.
Turning a Page in the Nation's Capital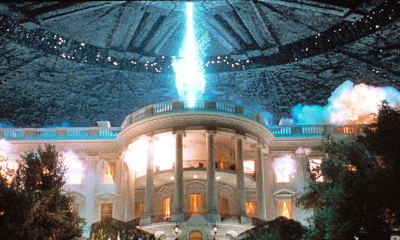 As a new administration settles in, veterans of the past four years are beginning to file health claims for the grievous injuries suffered during what one DC insider called, "The Dark Times."
"It was bad, man," he said on condition of anonymity. "Do you have any idea what it's like to have to tell your spouse, sorry honey, I can't come to bed yet. I have to stay up until 3 AM to see if I get fired over social media. I mean come on! Psychotherapy is expensive, and I'll see them in court."
Outside the previously undisclosed location of the Betty Ford Clinic Annex, large signs on the doors indicated where Trump era survivors lined up for intake. Former news editor Kenny Dewitt spoke with Security Debrief while sipping from a bottle in a brown bag.
"Do you have any idea how hard it is to keep up with an orange hued, combed over megalomaniac? Do you?! That crowd made the last season of 'House of Cards' seem plausible and a Disney + series of a Ted Bundy beauty pageant like a good idea. I ran out of ink, out of pens, out of my mind. I have more citations from OSHA for causing carpel tunnel syndrome in my reporters because they constantly had to rewrite, retype and re-update stories based upon his Twitter feed alone! And this doesn't even begin to address all of the civil suits these reporters have filed for having to endure all of the death threats, mocking, and belittlement they encountered by the Trump Administration. So anyway I'm drinking a lot."
Meanwhile, DHS employees who relocated to the Center Building on the St. Elizabeth's Hospital Campus said the Trump years passed easily. Said I&A Analyst Shirley Knot: "They take really good care of us here. They brought back the old staff, from the before times when this place was known as the Government Hospital for the Insane. The nurses and doctors have all been really supportive, and they say if I keep showing progress, maybe one day I'll be able to leave."
---
FEMA to Enlist Televangelists to Support All Disaster Operations
Security Debrief has learned that the Biden Administration has developed a new plan to enlist the ranks of Bible-thumping evangelists to support FEMA's National Operations. White House Press Secretary Jen Psaki said at a briefing, "It's pretty clear we are approaching the end times. Some people say dystopian, others say impending apocalypse. We've been calling on FEMA to help with COVID vaccinations, support for housing and care for the overflow on migrants, the regular tornado, flood and fire responses. Given the signs of divine wrath, as well as the fact that the Biden Administration is going to be spending enormous sums of money for the next four years, we figured now is the time to call in the real hit makers, people who can speak to what's happening in the world while also raising some much needed cash."
Pressed to explain why televangelists were being given these new roles of Emergency Support Function Officers, Psaki explained, "These charlatans have been convincing people to send them money for years. Now that Biblical scale disasters are regular occurrences, it only makes sense to mobilize them. What we need, what the previous administration needed, and indeed what all administrations need is a terrified public emptying its pockets to fund our great wisdom. Now I'll turn it over to Pastor Kenneth Copeland for a prayerful attack on COVID-19."
---
Never Let a Good Crisis Go to Waste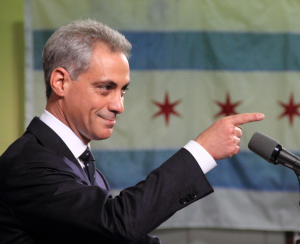 On the list of people being considered for the Biden Administration cabinet, one name was absent, that of former Chicago Mayor, former White House Chief of Staff, former Congressman and one-time Winner of the 2015 Creative Cussing Council Awards Rahm Emanuel.
(Update: After this article was published, Emanuel's office reached out with an official quote: "You f*$&ing sons of b@*#&$! Every f*$&ing year with this sh*t! I was not the 2015 winner of that god forsaken award. I only got honorable f*$&ing mention. Happy April F*$&ing Fools Day, ya weirdos.")
Despite his colorful way of speaking, inside sources tell Security Debrief Emanuel was automatically out of contention because of a dirty word the Biden Administration condemns: crisis. Current Biden staffers recall conversations from the Obama White House where Emanuel would corner then-Vice President Biden in the hopes of creating crises if there was not one he could exploit for political purposes.
"With Rahm, it was crisis this, crisis that," said a White House Communications Office intern who spoke on condition of anonymity because he was not authorized to speak on the record to anyone other than Rachel Maddow. "Every day, here a crisis, there a crisis, but not this time around. The President has what you might call an allergy to that word."
The issue came up unexpectedly when White House Press Secretary Jen Psaki recently slipped up and called the current unaccompanied children incursion at the US southwest border a "crisis" (rather than the officially approved characterization, a "challenge.") The president was expected to send Psaki to his Delaware home for retraining but was informed that his home facilities were only suited for canines.
In his recent testimony before the House Homeland Security Committee, DHS Secretary Mayorkas pleased his masters by refusing to call the southwest border mass migration activity a "crisis." He repeatedly deflected Republican members' questions as they sought to cast the U.S.-Mexico border as out of control. He said: "We have a very serious challenge, and I don't think the difficulty of that challenge can be overstated. We also have a plan to address it. We are executing on our plan and we will succeed."
Security Debrief caught up with the secretary after his testimony, where he told us: "The border situation, honestly here guys, being really forthright with you. The state of the border is an unstable or crucial time or state of affairs in which a decisive change is impending, especially one with the distinct possibility of a highly undesirable outcome. It has reached a critical phase…which is a real challenge."
In related news, Senator Ted Cruz (R-TX) announced from his Cancun Offices a resolution honoring the late North Carolina Congressman Walter Jones, who initiated the use of the term "freedom fries." The resolution, as written, prevents DHS officials from handing out "challenge coins" until they are renamed "Border Security Coins," or BS Coins.