Communications from the Department of Homeland Security and its partner agencies typically fall into three categories: they inform only security nerds with arcane acronyms at their fingertips; they are broader campaigns that are poorly executed and quickly abandoned; or they are legitimately informative and presented in an appealing format accessible to the masses. The latter is the rarest, but every so often, DHS gets it right.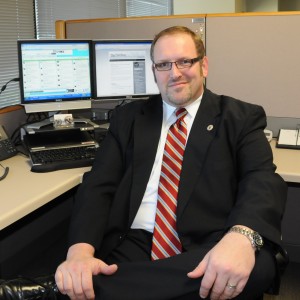 Enter, Bob Burns, aka Blogger Bob (pictured right.) Burns is TSA's social media guru who is winning communications awards on behalf of a DHS component best known for telling the public as little as possible. The International Academy of Digital Arts and Sciences (IADAS) announced TSA's Instagram account has won three Webby Awards.
If you're not familiar with these awards, they're akin to the Oscars for the Internet, and they're a big deal. The winners are innovative and mostly famous individuals and organizations. What is most impressive in TSA's case is not just that they won THREE of these awards, but that they did so as a federal counterterrorism agency whose use of technology is most often to find explosives and weapons and not to share pictures with compelling captions.
Burns said in TSA's press release, "We're not in the entertainment business, but mixing humor with our messaging has been a very successful formula for us, and I'm glad IADAS as well as our followers have recognized and appreciated that."
He's a class act, and his word choice is revealing. TSA has been purposefully strategic in its use of communications technologies. Rather than attempting to be heard above the constant clatter of Internet content, TSA went to where its audience was already engaging (in this case, on Instagram, though they have also been active in blogging and on other social platforms). TSA brought its message to the people, instead of following the more common approach of throwing a press release into the digital ether, assuming everyone has read it and quietly moving on. Or put another way, cutting down a tree in the forest and expecting everyone to run and listen. That's not how people use the Internet and social media. DHS, for the most part, doesn't understand that, but Burns sure does. And he'll soon have three awards to show for it.
Kudos to Bob Burns and TSA on their win. Now that they've raised the bar, will other components follow suit?