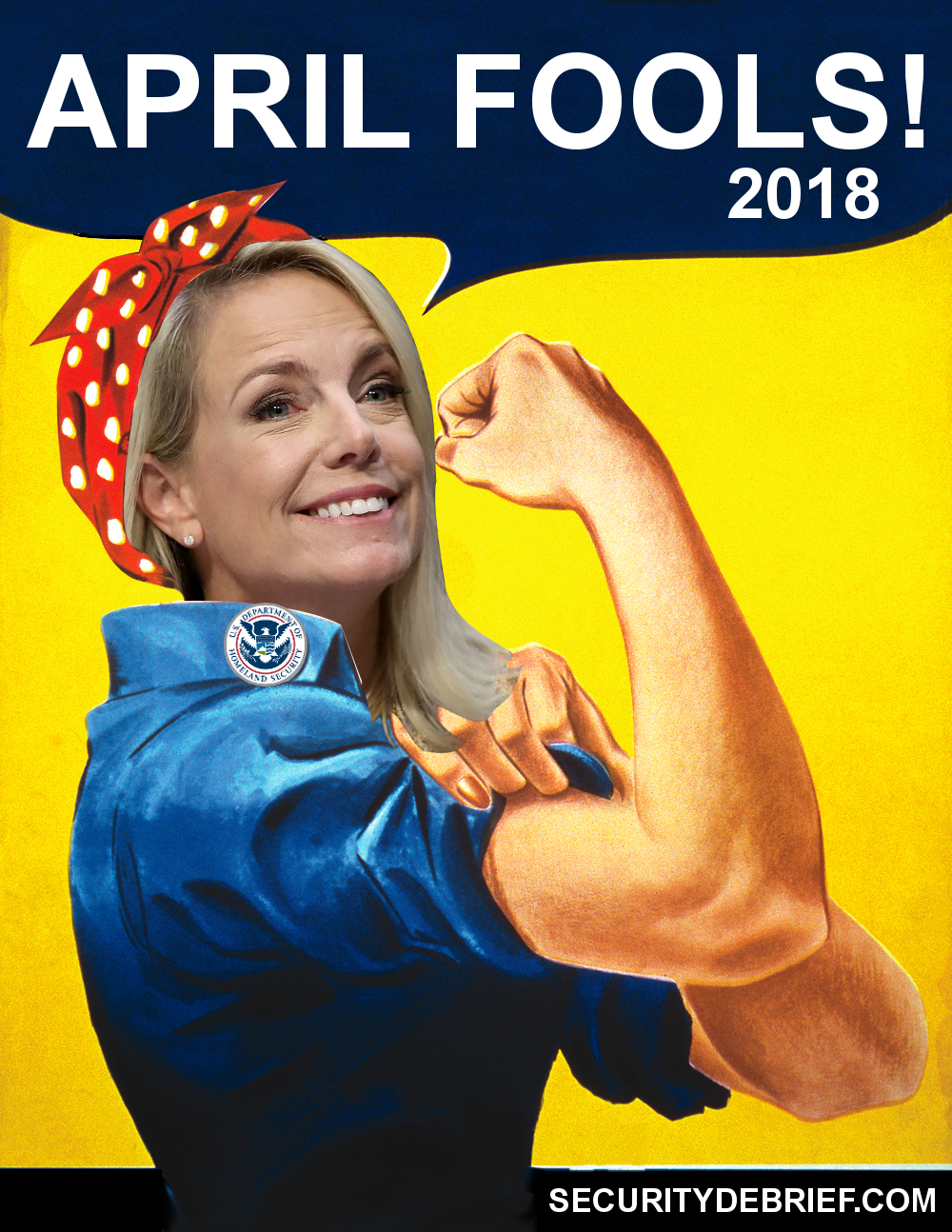 For Security Debrief's 9th annual April Fools coverage, we've collected stories the rest of the media somehow missed…
———————————————————————————————————————–

BREAKING: Trump Tweets DHS Secretary Nielsen's Job Uncertain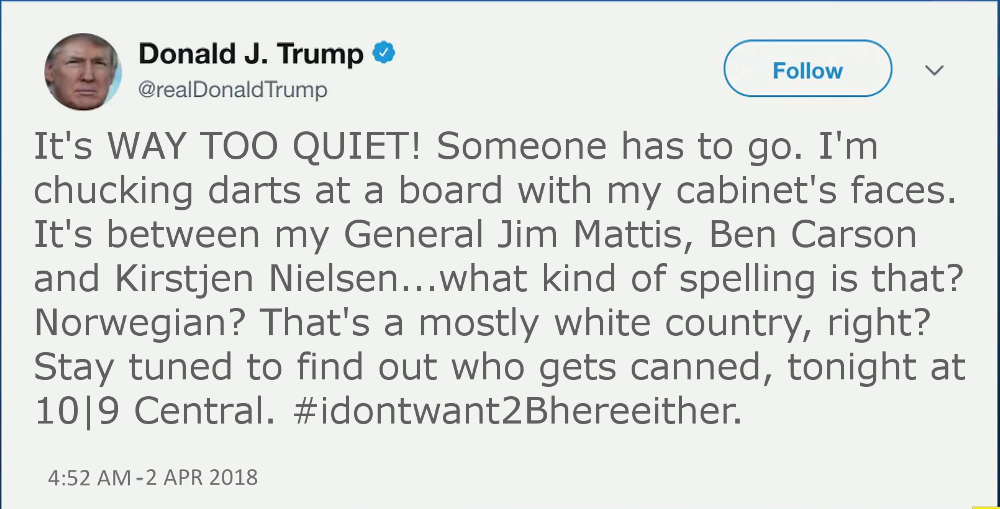 Back to the top
———————————————————————————————————————–

McCaul to Introduce DIPSHT Act, Inspired by Disciplinary Tactics Used on Children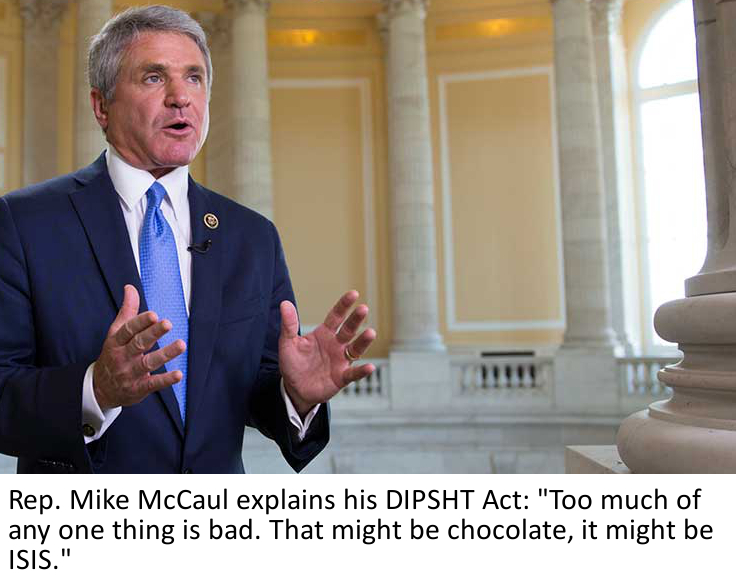 Reps. Ted Lieu (D-Calif.) and Ted Yoho (R-Fla.) recently introduced legislation, the "Hack Your State Department Act," which would require the Secretary of State to set up a program awarding cash prizes to non-governmental researchers who find software bugs and other vulnerabilities in Department of State websites. The sponsors claimed that their approach would encourage researchers to root out cyber-related problems and thereby improve cybersecurity.
Not to be outdone, House Homeland Security Committee Chairman Michael McCaul announced his intent to introduce legislation that would provide monetary awards to disgruntled college dropouts who subject themselves to ISIS-generated, internet-delivered radicalization messages. The bill, the Desensitizing to ISIS Propaganda to Stop Hate and Terrorism Act of 2018 (the "DIPSHT Act"), would provide the necessary funding to understand why "people go crazy" when overwhelmed with negative messaging.
McCaul said his legislation was inspired by experiences disciplining his own children. He said:
"When my kids were young and didn't want to eat anything but candy, I sat them down at the kitchen table and made them eat a two-pound chocolate bar. While they enjoyed it at first, before long, they were vomiting chocolate all over the table. The more you give them, the less they want. I'm certain the same principle applies in counter-programming to fight radicalization."
McCaul, a self-professed fan of Stanley Kubric's "A Clockwork Orange," cited another example of how overwhelmingly negative and incessant public messaging becomes less persuasive over time.
"Polls show that the more President Trump speaks, the less people believe him," McCaul said. "As we saw in the recent Pennsylvania congressional elections, the President's messaging actually compels people to act in precisely the opposite manner. It's time for Congress to put some real funding behind this idea and pump our young people full of so much hateful propaganda they end up being lovely, compliant voters."
Security Debrief spoke with House Homeland Security Committee Ranking Member Bennie Thompson and asked whether he would support the Chairman's proposed legislation. Thompson said: "I hope it does pass. This will be a big piece of McCaul's legacy. For years to come, when people think of McCaul, they're going to think DIPSHT."
Back to the top
———————————————————————————————————————–
 NOW PLAYING EVERYWHERE! — "Trump's White House"

Back to the top
———————————————————————————————————————–

MacGyver Appointed to TSA Innovation Task Force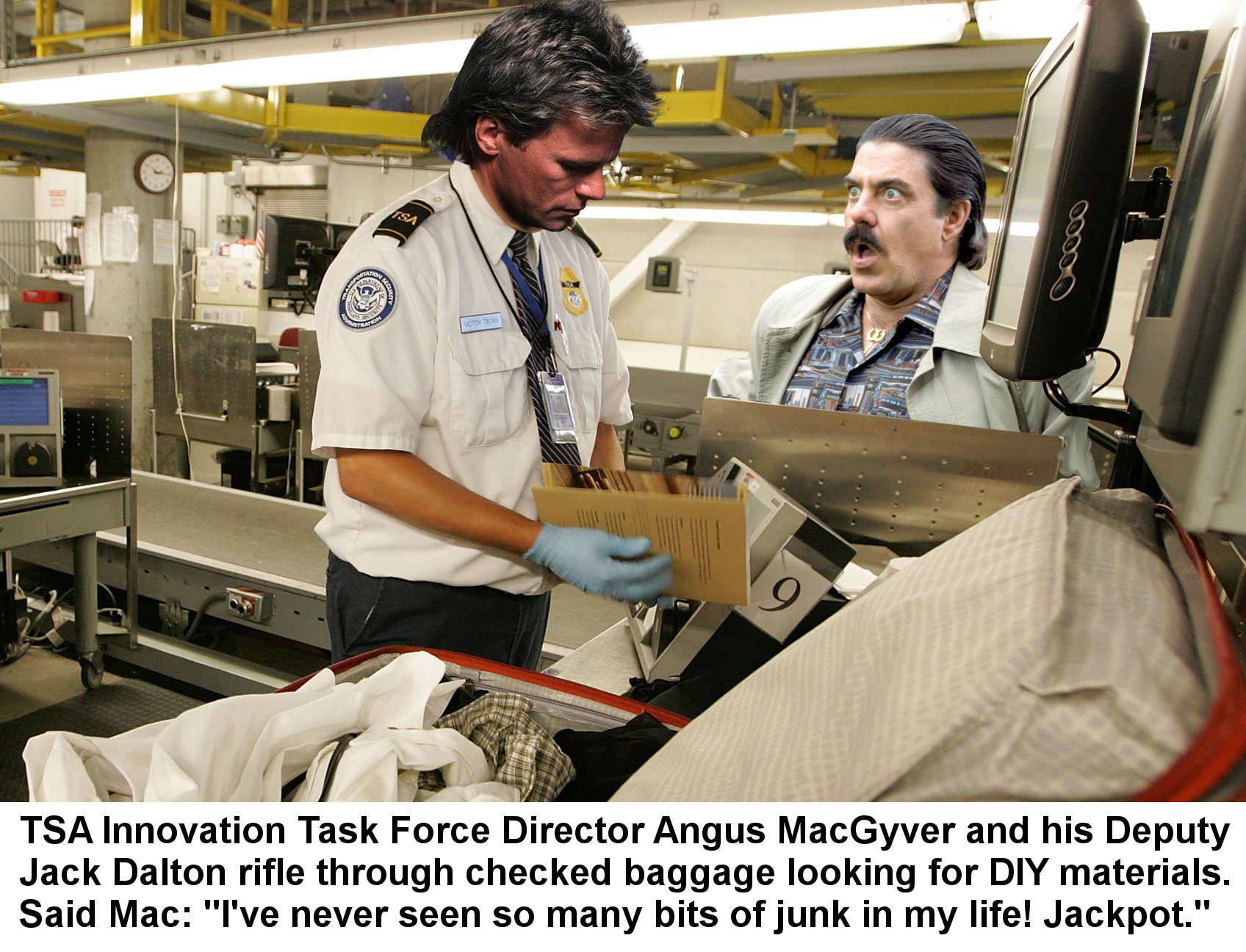 TSA announced today that a new leader will take the helm of the agency's Innovation Task Force, replacing Steve Karoly who was recently promoted within TSA. The new leader is none other than the former Phoenix Foundation operative, amateur chemist and DIY-enthusiast Angus MacGyver.
TSA Administrator Dave Pekoske said his selection was informed by his 33-year career in the U.S. Coast Guard, the culture of which he described as "accomplishing extraordinary results using ordinary things."
Mindful of TSA's budget restraints, Pekoske said that MacGyver is "one of the most innovative problem solvers in America and one of the most efficient in the tools he needs to overcome threats." He added: "This guy has a better science background than any three people combined at DHS S&T."
McGyver is expected to set up a training course for Federal Air Marshals, pilots and air crews, and airport TSOs who will receive expert guidance in: using multi-purpose Swiss Army knives; cracking a Class 5 security vault with string, aluminum foil, bubble gum and other "pocket litter;" and mixing cleaning supplies to yield unrealistically large explosions, ala 1980s television.
The Association of Flight Attendants, who previously objected to removing small, sharp objects from TSA's banned item list, praised the selection of MacGyver and offered to have their members train under him in dealing with unruly passengers, terrorists and out-of-control "comfort animals."
"Mac" was unavailable for comment. His office said he was busy tracking a young individual who had stolen his identity and is using it for personal gain.
Back to the top
———————————————————————————————————————–

Casting Agency Opens Office in Presidential Personnel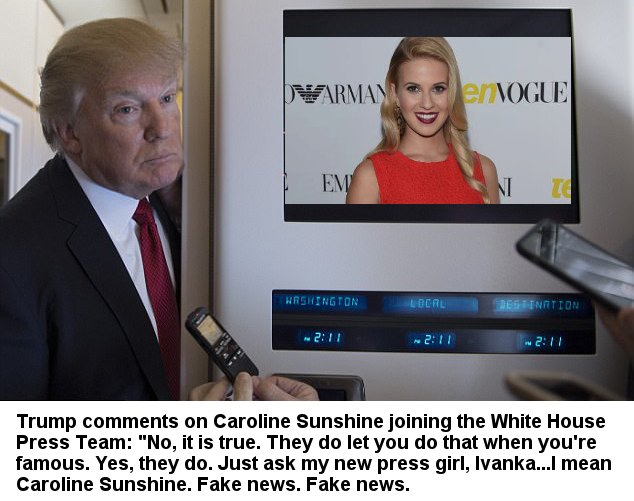 Following rumors that have circulated around Washington for weeks, Security Debrief can confirm that the Office of Presidential Personnel has secured the services of the Hollywood casting agency "We Make 'Em Look Good" to assist in recruiting efforts for the numerous vacant positions within the Trump Administration.
In a statement provided exclusively to Security Debrief, White House Press Secretary Sarah Sanders said, "We know the President takes pride in the look and television appeal of his employees, and we've brought in this fantastic company to help us weed out ugly people who won't give us the ratings the President wants."
According to the recently awarded contract, We Make 'Em Look Good will evaluate prospective Trump Administration employment candidates on three core metrics:
1) Their ability to maintain a straight face and unshakeable focus when delivering the pre-programmed message of the day, despite facts, footage and reality that are definitively and categorically true and opposite the President's perceived reality and wishes;
2) Their capacity to get under the skin of establishment figures, especially media elites, with a combined willingness to raise the stakes with each successive media appearance (aka "the Mooch Factor"); and,
3) Their "hotness" and sex appeal.
When asked how successful the White house thought these new metrics would be, Press Secretary Sanders said it was already working past everyone's expectations.
"Two words: Caroline Sunshine," said Sanders, referring to the former Disney Channel star who, after a distinguished career catering to the aspirations of tweens across America, recently joined the Trump Administration White House Press Office.
The White House Personnel Office is reportedly already being inundated with footage of TV doctors to "play the role" of White House physician. Said Sanders, "Personally I want Dr. McDreamy from Grey's Anatomy but the President has had his eyes pretty much set on that hot blonde female doctor from that old show Scrubs. She reminds him of Ivanka."
Back to the top
———————————————————————————————————————–

Headlines from the Homeland
ACLU Defends Foreign Fighters: American Civil Liberties Union Representative Lou DeCriss held a press conference announcing forthcoming lawsuits against the U.S. government for maltreatment of their clients abroad. Said DeCriss: "Just because our clients were in Syria, and just because they happened to be holding AK-47s and various IEDs, and just because they happened to have some ISIS flags in their pockets and were listening to Anwar al-Awlaki sermons on their iPhones does not give the U.S. government the right to use lethal force against them. A clear case of abuse of power. We will get justice for Americans who were just enjoying their right to transnational tourism."
Geller Named Director of DHS Office: The Department of Homeland Security announced today that rabid anti-Islamic extremist Pamela Geller will become the Director of the Office of Terrorism Prevention Partnerships. Said Geller: "I plan to revamp the failed CVE program and launch a new cutting-edge pilot, the I-C-U initiative, which will focus on information gathering. We take a comprehensive, inclusive approach, working with all communities threatened by terrorism, such as Arab Muslims, African American Muslims, Muslims from those other countries, and Sikhs, because we know they're really secretly Muslims, right?"
ICE Visits White House to Separate First Family: Following guidance from a recent Immigration and Customs Enforcement (ICE) plan to separate families caught crossing the U.S.-Mexico border illegally, ICE agents arrived at the White House to remove Ivanka Trump from the premises. Said ICE Agent Rhea Gretabble, "We have serious questions about the nature of Melania Trump's immigration to the United States, and until we have this resolved, we are taking Ivanka Trump into custody." Security Debrief learned the ICE operation was prompted in part by Child Protective Services and the agency's concern that the President sleeps around with women who remind him of his daughter.
Back to the top
———————————————————————————————————————–

Queen Sues Trump and Media to Stop "Biting the Dust"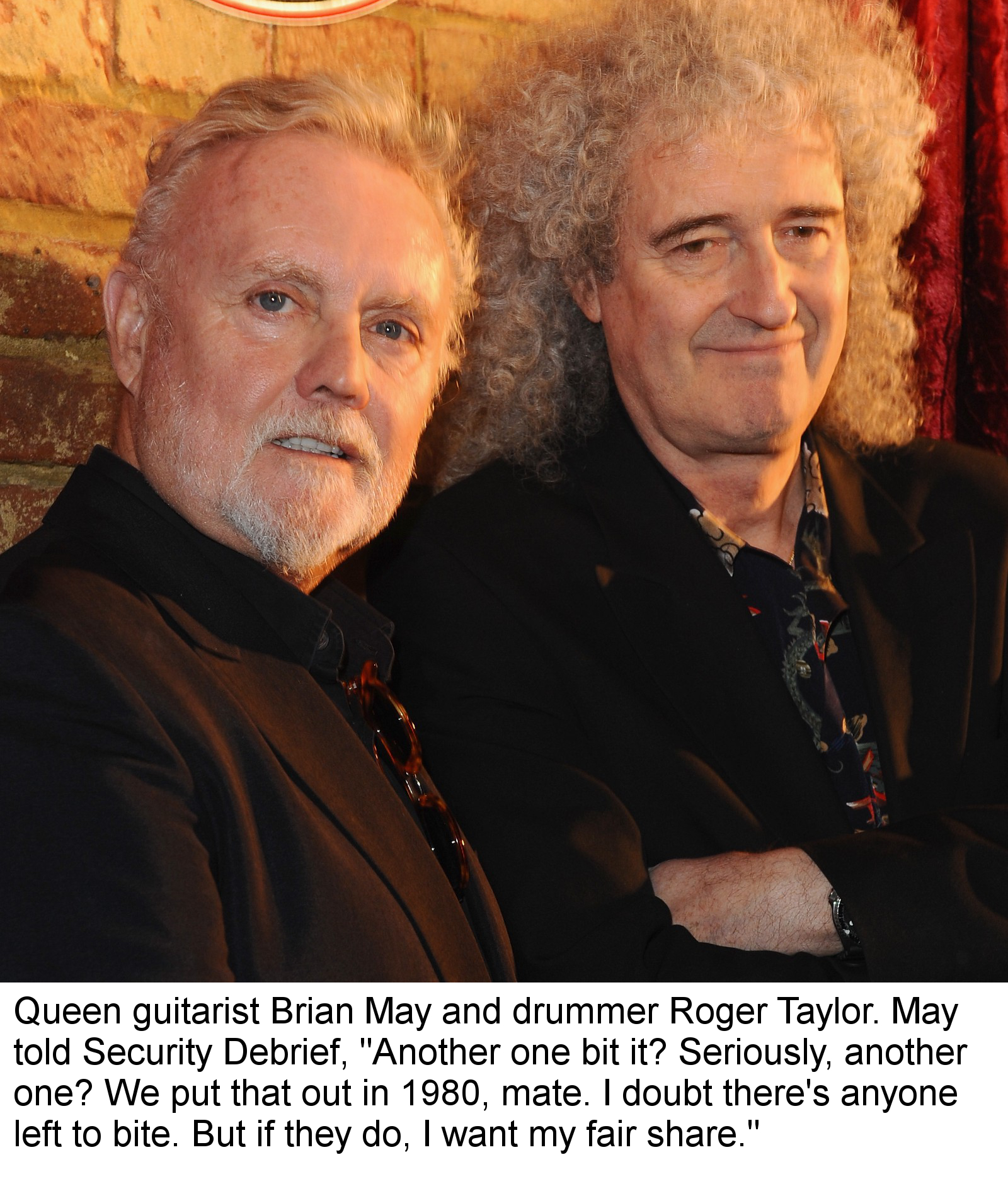 The surviving members of the legendary British rock band Queen announced today that they are suing the Trump White House and every American media company for copyright infringement on their constant reference and use of their 1980 classic, "Another One Bites the Dust," to describe the President's rampant employment termination practices.
Flanked by some of the world's finest copyright attorneys, two of the band's surviving members, guitarist Brian May and drummer Roger Taylor, explained their disgust and frustration at seeing and hearing media companies using their classic bass riff as an opener to news reports on the President's rampant Twitter firings of Cabinet members and White House personnel.
"And it's not just the music," said May. "Everyone is decrying 'fake news' but no one is pointing out the avalanche of 'lazy news.' They're like lemmings, they are, following each other around the news cycle and using the same old headline. Where's the creativity? It's sad, innit."
When asked what spurred the band to take action at this time, Taylor explained they recently obtained a secretly recorded video of President Trump strutting around the West Wing humming the song as he tweeted on his phone. In describing the footage, Taylor said: "It was disturbing. I mean really, really disturbing. That man has no rhythm."
Brian May added: "I read Art of the Deal and went to Trump University. Every lesson it taught me was to screw over the other guy before they screw you. There's no way I'm gonna to sit back and let us get screwed while you blokes use our tune and lyrics for free!"
Security Debrief spoke with CNN's Wolf Blitzer, who was just finishing a record-setting 145 straight hours of Trump White House coverage. Asked about the lawsuit, Blitzer said:
"Each morning I get up I die a little, can barely stand on my feet. We're attacked from all sides, but CNN offers a built-in remedy for Kruschev and Kennedy, at anytime an invitation you can't decline. Here we are, born to be kings, princes of cable news. Here we belong, fighting to survive. I want it all, and I want it now. Because buddy I'm an old man, hard man, shouting in the street, gonna take on the world some day."
Back to the top
———————————————————————————————————————–

Chief of Staff Kelly Identifies White House Leakers as John Miller and John Barron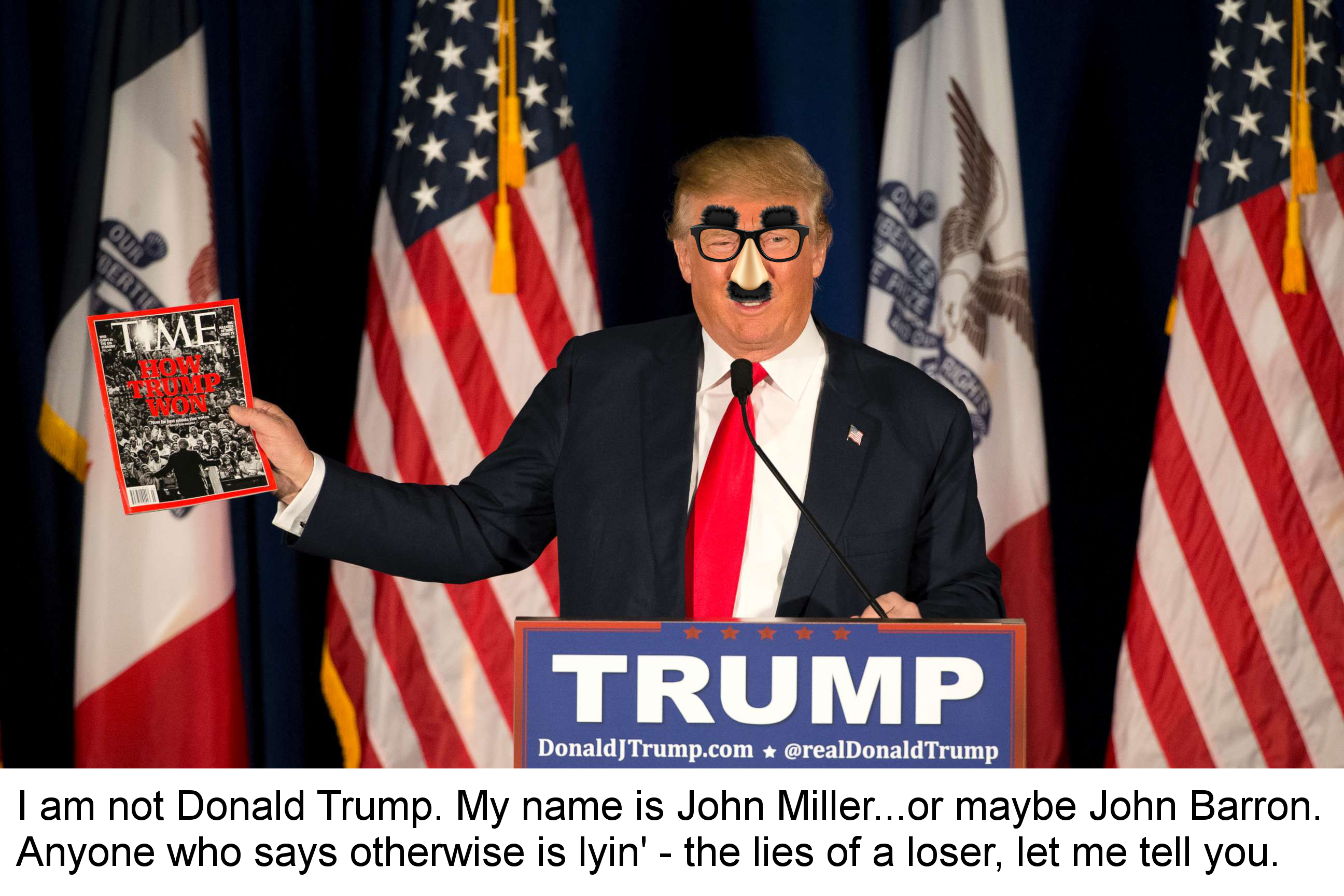 Incensed at the ongoing leaks of highly sensitive information from the White House, President Trump's Lion Tamer, Goat Herder, Babysitter and Chief of Staff Gen. John Kelly recently embarked on a White House "ass-kicking tour" to "cleanse" 1600 Pennsylvania Ave. of the unknown individual(s) divulging secrets that regularly humiliate the paper-thin-skinned Chief Executive.
"As I've said, I have clearly done something wrong and God is punishing me," Gen. Kelly said in a highly confidently, way-way-way-off-the-record conversation with Security Debrief. "But as we all know, 'On the seventh day, God rested—and Marines filled sand bags.' Someone in this White House doubts my will to rain the holy wrath of God down on these insubordinate, undisciplined former reality TV stars and Fox News anchors who can't shut their traps."
Security Debrief sent its crack team of Trump White House Correspondents to follow-up on the General's threats. Reporters found it surprisingly easy to aimlessly wander the West Wing, including interrupting the president during his favorite KFC fast food dinner in the Oval Office. (Editor's note: Security Debrief confirmed with White House Press Secretary Sarah Huckabee Sanders that the President prefers giant breasts, deep fried in the south, like from New Orleans, and he enjoys a "virgin" Dark 'N' Stormy with his white meat.)
While hiding beneath the Roosevelt Room conference table, Gen. Kelly charged into the room with the entire White House staff in tow. The following is a verbatim transcript from Gen. Kelly's remarks:
"The leaks are coming from some guys named John Miller and John Barron! Who the f*ck are they? I didn't approve their access! How did they get in here? To quote my brother Mattis, 'I'm pleading with you, with tears in my eyes: If you f*ck with me, I'll kill you all!'"
Kelly appeared to forget the obviously true rumors that the President previously acted as his own PR manager under the pseudonyms Miller and Barron. To the surprise of no one, a mostly bald, sweat-suit wearing, fried chicken eating Donald Trump lookalike entered the room.
"I'm John Miller. I'm John Barron. You asked for me?"
Gen. Kelly reached for an absent holstered M9 Beretta beneath his suitcoat before lunging for the Johns' eye sockets and being tackled by Secret Service. When asked about the incident, Secretary of Defense Gen. John Mattis said, "Good initiative, bad judgment."
Back to the top
———————————————————————————————————————–

DHS Secretary Nielsen Buys New HQ Furniture at COSTCO
When first entering her office as DHS Secretary last year, Kirstjen Nielsen was appalled to find that the furniture in her office and adjoining conference room had not been changed since first DHS Secretary Tom Ridge borrowed it from the Navy Admiral who had formerly commanded the Nebraska Avenue Complex (the "NAC"), which continues to serve as the location of DHS Headquarters.
"It is time to get something that is more comfortable and more functional," she told DHS Under Secretary for Management Claire Grady. While the search for suitable furniture was underway, HUD Secretary Ben Carson made headlines when his wife (or so he says) picked out a $31,000 dining set and conference table for his use in the executive office suite at the Department of Housing and Urban Development.
Fearing the backlash that has consumed coverage of Carson's spending, Secretary Nielsen notified Congressional appropriators that going forward, DHS would not buy any new items of furniture that could not be acquired on the DHS credit card.
Security Debrief followed Nielsen and Grady to the COSTCO warehouse store in Pentagon City, near TSA headquarters. A security team was seen assisting Nielsen loading several boxes into the back of the black Suburban vehicle that her protective detail drives. When a passerby asked Nielsen what she had bought, she replied: "I am a very good negotiator and I got a conference table for a fraction of the price that Dr. Carson paid. Plus, it can be used in multiple places. You should be proud of us!"
Back to the top
———————————————————————————————————————–